ACT SYMPOSIUM AGENDA
Register Today!
Lesson 1:
Presenter: Fiona Sutherland, APD + Janean Anderson, Ph.D., CEDS-S + Margit Berman, Ph.D., LP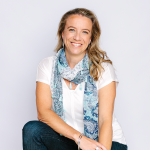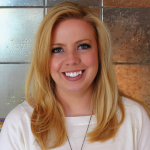 Title: ACT - getting started
Description:
Set a strong foundation with a thorough dive into the history and theoretical underpinnings of Acceptance and Commitment Therapy (ACT). Understand its specific usefulness for dietitians working with people who struggle in their relationship with food, eating, and their body & become familiar with the six core processes. Develop awareness about what can come up for us when doing this work with people.
Lesson1 Learning Objectives:
Understand the theoretical foundations of ACT and the six core processes.
Understand the nature of the human mind in helping us cope with difficulty.
Cultivate awareness around our own expectations when using ACT.
Introduce ACT approaches to clients to enable informed consent to ACT.
Lesson 2:
Presenter: Margit Berman
Title: Creative Hopelessness: Dropping the Struggle
Description:
In this session, participants will learn the ACT Creative Hopelessness Strategy and use this strategy to help understand clients' experiences with their problem to date, including their history, previous strategies for change, and current needs. Participants will also learn how to identify client goals and create a map for treatment, without engaging in unhelpful client weight loss struggles.
Lesson 2 Learning Objectives:
Understand the principles of creative hopelessness as an ACT strategy and how and when to use it with clients.
Identify common client evaluations of their previous strategies for change, and use these to determine if ACT is a promising approach for the client.
Understand the "magic wand fantasy" and why weight loss goals are so compelling.
Be able to elicit clients' magic wand fantasies and use these to develop a map for treatment and set goals.
Lesson 3:
Presenter: Fiona Sutherland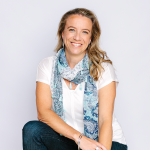 Title: Mindfulness as an ACT super-power, Identifying our pain
Description:
Mindfulness is a foundational skill in learning to identify, be alongside, and accept our experiences. In this session, we will explore what, why, and how we are noticing and observing, as well as introducing some experientials you can practice yourself, and use with clients.
Lesson 3 Learning Objectives:
Understand the rationale for setting a strong foundation of mindfulness practice in ACT.
Develop language and a shared understanding of mindfulness principles and practices within yourself, and then in turn with your clients.
Identify ways in which key mindfulness practices links with key ACT principles.
Lesson 4:
Presenter: Margit Berman
Title: Moving from Avoidance to Acceptance
Description:
In this session, participants will learn how to define active and passive acceptance, as well as how acceptance contrasts with experiential avoidance. Participants will be able to identify various client avoidance and acceptance behaviors, and learn how to create powerful acceptance experiences for clients that allow them to move toward their goals. Both in-office and homework acceptance experiences will be discussed, and common problems with practicing acceptance will be identified for troubleshooting.
Lesson 4 Learning Objectives:
Apply acceptance-based skills and techniques to enhance clients' mental and physical wellness.
Extend and customize acceptance-based skills and techniques to clients' specific weight, eating, and body-image concerns.
Define acceptance and avoidance and understand how these function for clients.
Create experiential acceptance exercises for clients based on their own concerns.
Lesson 5:
Presenter: Janean Anderson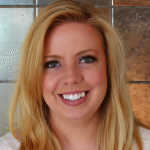 Title: Identifying and Committing to Values for Sustainable Behaviour Change
Description:
Incorporating values work offers our clients something to create lasting changes. So often individuals have faced the pattern of trying to fix or avoid their "problems" which inevitably sets them up for short term "success" followed by painful failure. You can help someone learn their core values and how to use their values to commit to more sustainable behavior change.
Lesson 5 Learning Objectives:
Understand the relationship between values, acceptance, and committed action.
Demonstrate ability to differentiate between values and goals, able to use each appropriately.
Identify and help clients identify disconnection from values and how this relates to eating concerns in nutrition therapy.
Create experiential values interventions for clients.
Lesson 6:
Presenter: Janean Anderson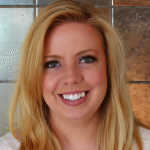 Title: Committed Action: Putting it all together
Description:
Committed action is where the rubber meets the road, and where many of our clients struggle. With previous knowledge about avoidance and values, we'll examine how to help our clients take action through behavioral change. This section will explore and troubleshoot common stuck-points for our clients, and will challenge us to examine our own reactions and responses when clients have trouble making change.
Lesson 6 Learning Objectives:
Identify, explore, and challenge clinician's own expectations regarding client change.
Prepare effective interventions to challenge client to make behavioral changes and when to support them in stuck places, being able to skillfully know when to use each skill.
Understand the relationship between avoidance, acceptance, values, and change, and be able to teach this to clients.
Develop interventions and collaborative treatment plans that help clients stay in committed action.
Register Today for the ACT Symposium
17.5 CE Credits
 Registration Details:
EDRDpro Member Price $349 USD
*Payment plan option available
Not a member yet? Become a member today. Then return to this page to register at the member price.
Non Member Price $449 USD
*Payment Plan option available
Contact Us: info@edrdpro.com
**A Note on Pricing:
We are aware that your local currency may not necessarily enjoy a friendly relationship with the US Dollar, and we want to offer rates which feel more equitable to more people around the world. If you are not a US resident, please contact us for a discount code on both member and non-member workshop rates by sending an email to info@edrdpro.com.
We also acknowledge the systems of power which make trainings and professional development opportunities such as this inequitably available to people, such as those who are disabled, from queer/trans communities, people of color, and those in larger bodies. Those who can pay rates in full directly support those who cannot. If you would like to apply for a partial scholarship, please contact us. We will consider all applications, with priority being given to those who are most significantly impacted by marginalization. Email info@edrdpro.com to inquire about scholarship applications.