Human Trafficking (1)
85% of prostituted children are victims of child abuse and neglect.
92% of trafficked women are subjected to physical violence.
42% of trafficked youth have attempted suicide at least once.
Eating Disorders
Eating Disorders can affect anyone. (2)
Any experience that can produce PTSD, partial PTSD, or any form of clinically significant anxiety may increase the probability of developing an eating disorder. (3)
The vast majority of women and men with anorexia nervosa (AN), bulimia nervosa (BN), and binge eating disorder (BED) reported a history of interpersonal trauma.(4)
Only 10% of people with eating disorders seek professional help.
Mental Health (5)
Trafficked youth have higher rates of:
ADHD 52.4%
Bipolar disorder 26.6%
Depression 45.5%
FOOD JUSTICE & INSECURITY
Food Justice
Food insecurity drives individuals to desperation, making them more vulnerable to trafficking and exploitation. (6)
65% of teens surveyed related stories of sexual exploitation, or "survival sex," in exchange for food or money to purchase food (7)
Transgender and Gender Non-Conforming people have higher risk of food insecurity (8)
LGBTQIA+ adults experience more than double the national food insecurity rate and LGBTQIA+ people of color are the most likely group to experience food insecurity. (9)
Weight Stigma
Weight stigma is discrimination against people who have bigger bodies and higher weight.
Fat stigma results in fat people delaying and/or avoiding healthcare because they believe they will be treated poorly for being fat. (10)
AMPLIFY:

The overarching theme of the summit is to amplify the voices of marginalized peoples, with an emphasis on BIPOC & LBGTQIA+ communities, in health and wellness. Human trafficking, mental health, food justice and insecurity, eating disorders and weight stigma all intersect.

Our goal is to raise funds and awareness around these issues and to challenge the deeply rooted systems of oppression that fuel health disparities among these populations.

UNITE:

Folx who are 'fighting the good fight' for their respective causes rarely have the time or bandwidth to hold space, build, and strategize with one another. We see this as a missed opportunity for healthcare professionals, experts, activists, community leaders, and citizens to create more holistic and sustainable community healthcare networks. The summit provides a platform for collaboration and connection points among change-makers worldwide.

HEALTH & WELLNESS:

While many inputs, risk factors, and conditions disproportionately affect BIPOC and LBGTQIA+ folx, the 2021 AUHWS series will explore the intersections among 5 main focus areas: Human Trafficking, Eating Disorders, Mental Health, Food Justice & Insecurity, and Weight Stigma.
AUHWS: Fundraising Mission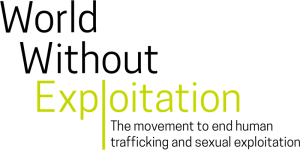 Funds raised from these events will support World Without Exploitation (WWE), a 501c3 dedicated to raising awareness about human trafficking and empowering survivors. 
To learn more about their mission, click
here
.
WWE's WorldWE Survivor Scholarship Fund supports survivors with up to $2,500 to develop their leadership and professional skill sets through education, job training, and personal development programs. Our mission is to support at least two survivors per event by raising $5000. We aim to raise a total of $20,000 dollars in 2021.
Sponsorship opportunities are available and there are many different ways to support this cause. Please contact Monica@edrdpro.com for more information on how to get involved or sponsor the June event!
Attendees will receive 20% off 1st order with CBDistillery