Joanna DiCicco, RDN, CDE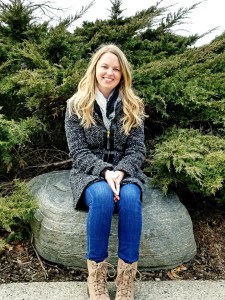 I'm Joanna DiCicco and I am a Registered Dietitian Nutritionist and a Certified Diabetes Educator. After receiving my Bachelors of Science degree with a Health Promotion Specialization from Michigan State University, I completed my Dietetic Internship at Hurley Medical Center. I started Practical Nutrition Solutions after working several years in an outpatient setting helping a wide array of clients learn how to have a healthier relationship with food and their bodies. I currently see clients virtually via Zoom and hope to be back to in person sessions soon in Birmingham, Michigan.
I have always been passionate about nutrition and helping people learn how to eat healthier, however after working with clients struggling with eating disorders I became enthralled in not only helping clients learn how to eat again, but learn how to make peace with food and themselves. I believe strongly in using Intuitive Eating and Health At Every Size (HAES) principles to learn how to become in-tune with your body and normalize the eating process.
I also enjoy spreading the non-diet movement to the community and debunking diet culture myths to help others free themselves from the strains of dieting, for good! I would love to help you learn how to intuitively eat, make peace with your body, and start living life without diet culture getting in the way!