Aleta Marie Storch MSN, RDN, LMHC
Online Education Development Team Contributor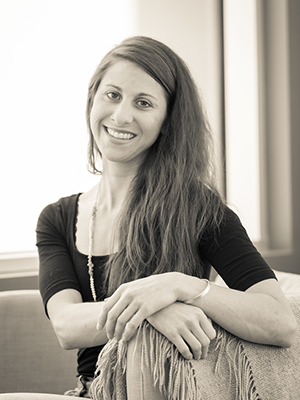 Aleta (she/her) is an Anti-Diet Registered Dietitian, Mental Health Counselor, and Certified Body Trust Provider. She grew up in Northern New Mexico, and currently resides in rainy Seattle with her partner and her cranky dog (Rhubarb). She loves to get creative in the kitchen, is obsessed with mushroom hunting/foraging, and spends most of her free time backcountry skiing, hiking, and exploring in the PNW mountains.
In 2006, as part of her own eating disorder recovery process, Aleta was introduced to Health at Every Size and Intuitive Eating. This added fuel to her fiery passions for food and culture, social justice, non-conformity, and critical thinking. The experience of doing her own healing work around food and body led her to complete a Master's in Nutrition with a dual degree in both Clinical Health Psychology and Dietetics at Bastyr University. Aleta participated in Cohort 2 of the Body Trust Provider program and received her certification in 2018.
Aleta has 4 years of experience working with Eating Disorders in both outpatient and higher-level-of care settings, in a variety of roles. In 2016 she founded Wise Heart Nutrition, which provides weight-inclusive,
trauma-informed, and compassionate care through nutrition-therapy for both individuals and groups. She works primarily with folks who have a history of chronic and yo-yo dieting, disordered eating, and specializes in autoimmune conditions.
Aleta wants everyone to have the opportunity to connect with peace, pleasure, and freedom in their relationship with food and their body. She hopes to utilize her lived experience, ongoing learning process, and multiple layers of privilege to increase access to and provide space for deep and embodied healing. She is committed to supporting and actively working towards
increased diversity and equity within both the field of dietetics and eating disorder treatment.
Connect with Aleta on Social Media