Amanda Mellowspring, MS, RDN, CEDRD
Registered Dietitian
Video Topic: Nutrition Throughout Recovery; What is "Normal" Eating?
Amanda covers an array of nutrition-related questions that often come up along the treatment path. Learn about how identify the end goal of treatment and recognize normal eating. You'll learn about how food practices at home impact recovery and what you and others around can do to support pleasurable, adequate eating again. Also learn how to find an effective nutrition therapist/ dietitian and learn about the process of nutritional rehabilitation.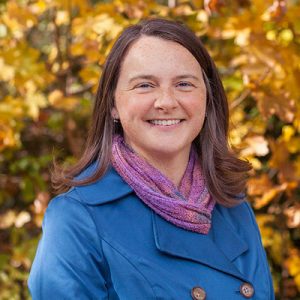 Amanda has been a Registered Dietitian for over a decade, with expertise in eating disorders, food reactions, & whole foods nutrition. Amanda was awarded the prestigious honor of equivalency certification through the International Association of Eating Disorder Professionals (IAEDP) as a Certified Eating Disorder Registered Dietitian (CEDRD) due to her significant contributions to the field of eating disorders and nutrition in 2012.
Amanda currently serves on the Certification Committee for IAEDP and co-authored the publication defining the Standards of Practice and Standards of Professional Performance for RDs working with eating disorders in the Journal of the American Dietetic Association.
Amanda speaks at professional conferences and symposiums on the topics of nutrition, eating disorders, & related subject matter.
Amanda Mellowspring holds a MS in Whole Foods Nutrition from Bastyr University in Seattle WA, one of the country's leading schools of natural medicine. Amanda also holds a BS in Foods & Nutrition from Appalachian State University in Boone, NC.
Amanda owns Eat from the Earth Nutrition Counseling, LLC in Blacksburg, VA and also serves as the Director of Nutrition Services for Clementine Programs, a Monte Nido affiliate providing residential treatment for adolescent girls.
HELPING HANDS SUMMIT EBOOK
Purchase this video series and receive The Helping Hands E-book: full of over 30 pages of checklists, tools and resources.
Video Series
Helping Hands