Erin Phillips, MPH, RD, CDCES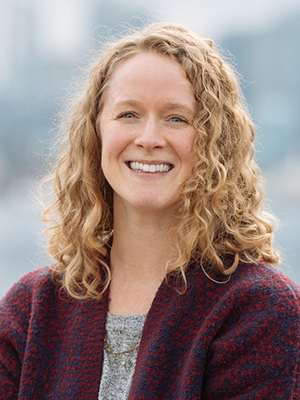 Erin (she/her) is a Registered Dietitian (RD) whose work is grounded in Health at Every Size and fat-positive nutrition. She has an advanced certification as a diabetes specialist (CDCES), and has spent most of her career working with people living with all types of diabetes.
She has a private practice that focuses primarily on the intersection of diabetes and eating disorders. She works with people living with diabetes through individual counseling as well as providing consultation to clinicians looking to be more grounded and confident in supporting their clients and patients with co-occurring diagnoses of diabetes and eating disorders.
As someone who believes our relationship with food is far more important than the foods we eat, she is passionate about disrupting the common narrative that says a diabetes diagnosis is synonymous with food and carbohydrate restriction. She believes all people with diabetes deserve to live a life free from rules about food and blood sugar management.
While she loves geeking out over diabetes technology and blood sugar trends, she also uses therapeutic techniques to guide her clients toward self-compassion and embodiment and finds both of these equally helpful in making peace with food and diabetes.
Erin has been a dietitian since 2008, and received advanced training in eating disorders, HAES and Intuitive Eating. She has an undergraduate degree in food and nutrition science from Seattle Pacific University and a graduate degree in public health nutrition from the University of Massachusetts Amherst.
Outside of the office, she loves rock climbing in the pacific northwest, breakfast, and showing you pictures of her cat (as often as you'll let her!).