Monica McCollin, MS, CNS, LDN, RYT
Summit Host & Co-Director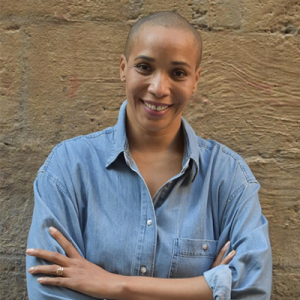 Monica is an international wellness consultant, yoga instructor licensed nutritionist, and clinical herbalist known for her creative and intuitive approach, which she calls The Momo Method. She empowers her clients to define and experience optimal health through a variety of modalities such as nutrition, herbal medicine, yoga, and mindfulness.
Monica serves as an adjunct faculty member at the Maryland University of Integrative Health, where she co-developed a masters-level course material for their herbal product manufacturing program.
She is committed to bringing inclusive wellness programming and resources to underserved communities. She is thrilled to partner with EDRDPro, where she serves as the Community Health and Activism Online Development Programs Co-Director, for the AUHWS webinar series. In this role, Monica facilitates compassionate conversations among wellness professionals who serve marginalized communities. She is a Philadelphia native, former DC transplant, currently living in Barcelona, Spain.