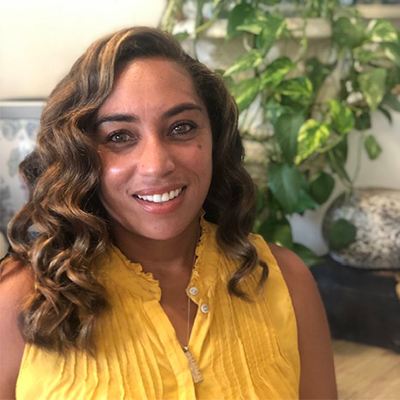 Dr. Nicole Riddle received her Psy.D. in clinical psychology from PGSP-Stanford Psy.D. Consortium in Palo Alto, California. She completed her postdoctoral fellowship in Behavioral Medicine at Harbor UCLA Medical Center.
During her fellowship, she provided individual therapy, inpatient and outpatient medical consultation, brief neuropsychological assessment in the inpatient medical setting, supervised doctoral candidate students, and co-facilitated a Cognitive Behavioral Therapy (CBT) course for the Los Angeles County Department of Mental Health clinicians.
Dr. Riddle trained in evidence-based therapies, including Dialectical Behavior Therapy (DBT), CBT, and Acceptance and Commitment Therapy (ACT), as applied to working with patients diagnosed with HIV/AIDS, post-partum depression, chronic pelvic pain, and eating disorders in both outpatient and inpatient medical settings.
Dr. Riddle received additional training in CBT, as well as individual and group DBT therapy, at the Palo Alto Veteran's Administration. She participated as a clinician on the Marin County Mental Health DBT clinical team, provided DBT-informed treatment as a pre-doctoral intern at Boston Medical Center's forensic inpatient psychiatric hospital, and participated as a clinician in the DBT for Binge Eating Disorder study at Stanford University Behavioral Medicine and Psychiatry Outpatient Clinic.
Dr. Riddle is trained as a National Education Alliance for Borderline Personality Disorder (NEA-BPD) Family Connections leader.
Dr. Riddle is bilingual in Spanish and English and is a current member of the American Psychological Association.
At Clearview, Dr. Riddle is the clinical director of the Women's Center. She coordinates care for the program, engages in ongoing training of the clinical team and program aides, facilitates DBT skills groups and provides individual therapy using DBT. Dr. Riddle also runs an ongoing DBT skills course for families of clients at Clearview Women's Center.