Norman H. Kim, Ph.D.
National Director for Program Development
Video Topic: The Language of Eating Disorders
It can be incredibly frustrating and disheartening to try so hard and feel like you're talking to or living with someone who just is not their true self because their eating disorder is so strong. Although what is commonly referred to as "the eating disorder voice" can be a very different experience for different people, as a carer you can be better prepared to help when you're able to identify and understand the ED voice. Norman Kim walks us through this, and other common ED-related issues, such as what may contribute to anxiety for someone with an eating disorder and what caregivers can do to help manage the anxiety. You will also hear about ways to communicate effectively with your loved one about the eating disorder.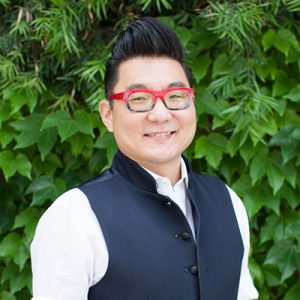 Norman completed his B.A. at Yale University where he studied music and psychology, and was the recipient of a Mellon Fellowship for Research in Psychiatry. He completed his Ph.D. in Clinical Psychology at UCLA, where he was the recipient of an individual National Research Service Award from the National Institutes of Health to study the neurobiologic underpinnings of emotion recognition and understanding in Autism. Most recently he has been involved in a multi-site, longitudinal study of children and adolescents at risk for developing bipolar disorder.
In conjunction with his research, Norman has developed an expertise in treating and teaching about psychiatrically complex populations, multi-modal treatment, and diagnostic assessment. While rooted firmly in empirically supported approaches, he has incorporated practices emphasizing somatosensory integration and that draw from eastern and traditional medicine with our current knowledge of the neurobiologic and cognitive processes underlying anxiety, mood, trauma and eating disorders. He has endeavored to develop a clinical approach that focuses on the exploration of meaning as a path to healing and that honors an individual's' own narrative and journey.
Norman is a frequent, national speaker and educator, and is a passionate advocate for eating disorder awareness and translating research into clinical practice. He was the co-founder of the Reasons Eating Disorder Center and is a regular national speaker, educator, and advocate for eating disorder awareness. He is on the Board of Directors of the Eating Disorders Coalition, the Eating Disorder Advisory Council for the Joint Commission, and the Clinical Advisory Boards for Recovery Warriors, Spectrum CBT, and Tikvah V'Chizuk. He is the National Director for Program Development for Reasons Eating Disorder and Center for Change.
Norman H. Kim, Ph.D.
National Director for Program Development
Reasons Eating Disorder Center
Center for Change
[email protected]
P:  917.565.1381
F:  917.398.1864
www.reasonseatingdisordercenter.com
www.centerforchange.com
HELPING HANDS SUMMIT EBOOK
Purchase this video series and receive The Helping Hands E-book: full of over 30 pages of checklists, tools and resources.
Video Series
Helping Hands