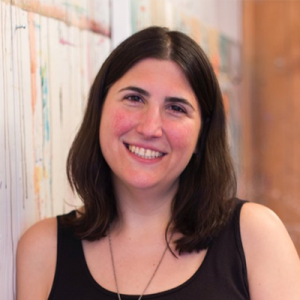 I specialize in working with adolescents and adults who are struggling with all forms of eating disorders and disordered eating. Clients who come to see me may have just been diagnosed with an eating disorder or have been struggling for years. Some clients aren't sure if they have an eating disorder, but know they are struggling with food and their body. Clients often reach out to me because they know that I practice from a Health at Every Size(R) framework and they want treatment that is not stigmatizing about weight. Adolescent clients and their families often seek me out because of my expertise doing Family Based Treatment.
I have been specializing in treating people with eating disorders for well over ten years. I am a Certified Body Trust(R) Provider and Certified Eating Disorder Specialist. I offer FBT and individual therapy for adolescents and individual therapy for adults. All treatment is weight inclusive, non-diet, trauma-informed, and fat positive.
Struggling with an eating disorder, disordered eating, or being stuck in diet culture is painful and life consuming. There are often incorrect messages in the media that healing isn't possible, which can leave people feeling hopeless. I hold space and hope for healing for my clients. I am honored to join my clients on their journey towards healing.