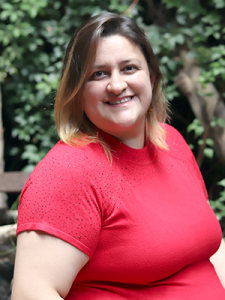 I am Shandal Jasso, an activist lawyer.
I am currently studying nutrition; I am certified in Intuitive Eating and Body Confidence by Nutriologicas.
I currently give courses, workshops and I am speaker on health at every size.
This way of seeing things really changed my life because I always have issues with my body weight, since I was young I have suffered from hypothyroidism, that made me sink into a circle of endless diets, restrictions, binge eating, among other things. For this reason, today I want to share with the world that there is a better way to take care of ourselves and that health can be improved in any body size.
I am married and mother of a 6-year-old boy. I like to dance, read, learn new things, travel and enjoy food.