Therese Waterhous, PhD/RDN, CEDRD
PhD/RDN, CEDRD and President & Owner of Willamette Nutrition Source, LLC
Video Topic: What Are Eating Disorders?
You have a loved one just diagnosed with an eating disorder. Now what? As you step into this new realm, learn what to expect, learn what eating disorders are and learn to navigate this strange land so you can be the best support you can be to your loved one.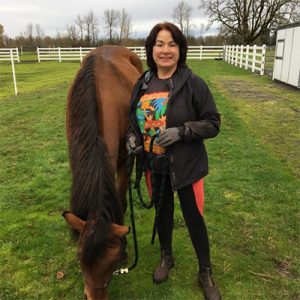 Therese S. Waterhous PhD, RDN, CEDRD is an eating disorder expert in private practice in Corvallis, Oregon. She has worked with families and their children for over 25 years, having completed a pediatric fellowship at the University of Alabama at Birmingham during graduate school. Therese was one of the founding board members for the international non-profit advocacy group FEAST-ED (Families Empowered and Supporting Treatment for Eating Disorders) she has worked with the Eating Disorders Coalition during two of its the Washington DC lobbying days and she delivers many local talks to various groups, educating them about eating disorders.
Therese co authored the ADA Practice Paper on nutrition interventions in eating disorders, she served as Director of the Sports, Cardiovascular and Wellness nutrition practice group's subunit on disordered eating and eating disorders. She has served on the Oregon IAEDP (International Assn. for Eating Disorders Professionals) chapter board and currently serves on the national IAEDP Health and Nutrition Committee., Therese served on the Academy for Eating Disorders (AED) special interest group on Family Based Treatment and currently is active on the Medical Care Standards Committee of AED. Over the past year she received a grant from the local Coordinated Care Organization to train other health care professionals about eating disorder evaluation and treatment.
HELPING HANDS SUMMIT EBOOK
Purchase this video series and receive The Helping Hands E-book: full of over 30 pages of checklists, tools and resources.
Video Series
Helping Hands