A Circle of Safety: How Clinicians Can Collaborate with Clients and Their Families to Prevent and Cope with Relapse
September 14, 2022 @ 10:00 am

-

11:00 am

PDT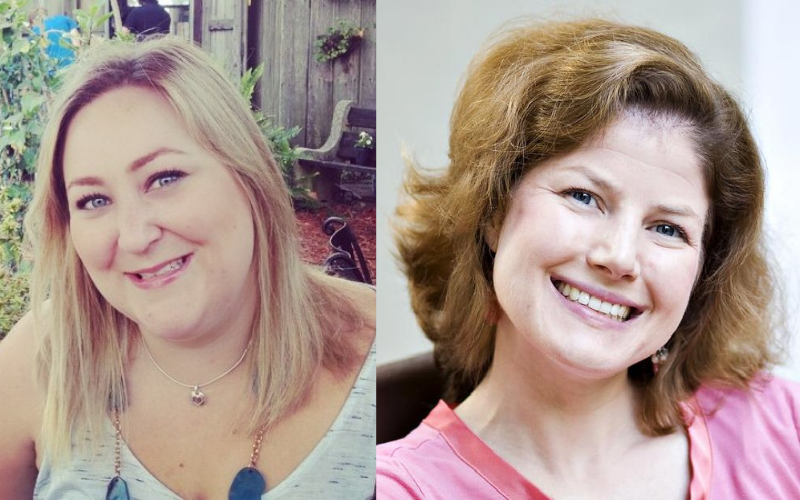 Research suggests that approximately 40% of individuals who recover from eating disorders will relapse at some point. Fortunately, with thoughtful planning and evidence-based interventions, many eating disorder relapses can be prevented. This talk will explore the reasons why clients relapse, how clinicians can partner with clients and their loved ones to create relapse prevention plans, and how to provide early detection and prompt intervention when relapses occur.
Learning Objectives:
After attending this webinar, attendees will:
Identify three risk factors for relapse and three factors that protect clients from relapse
Name three objective signs and three subjective signs that relapse may be occurring
Learn how to collaborate with clients and their families to create relapse prevention plans
Learn how to use relapse to build resilience and solidify recovery
Sarah Ravin, Ph.D. Bio:
Dr. Sarah Ravin has been a licensed psychologist for the past 12 years. At her private practice in the Miami area, she provides assessment and treatment for children, adolescents, and young adults with eating disorders, anxiety disorders, mood disorders, body dysmorphia, and related issues. A firm believer in true collaboration between parents and treatment providers, Dr. Ravin also provides consultations to parents who are supporting their loved one's recovery. Dr. Ravin specializes in Family-Based Treatment (FBT) and other family-centered interventions for eating disorders as well as Cognitive- Behavioral Therapy (CBT) for eating disorders, body dysmorphia, anxiety, and depression. Channeling her natural energy, passion, dedication, perseverance, and optimism into her work, Dr. Ravin is committed to nurturing close relationships with patients and their families and creating individualized, evidence-based treatment plans to help each patient achieve and maintain full recovery. A professional advisor for FEAST and an active member of the Academy for Eating Disorders (AED) and the Association for Behavioral and Cognitive Therapies (ABCT), Dr. Ravin also writes a popular blog on eating disorders and other topics in psychology. Visit her website at www.drsarahravin.com.
Tarah Rogowski, Ph.D., Bio:
Dr. Tarah Martos is enthusiastic about improving others' quality of life. Whether conducting an evaluation, utilizing empirically-based interventions, spending a session simply talking about life, or scheduling an appointment, every interaction with a client is filled with hope and enthusiasm. Dr. Martos earned a master's degree in Marriage and Family Therapy from the University of Miami and a combined Ph.D. in Counseling Psychology and School Psychology from Florida State University. After working as a College Counselor for Miami-Dade County Public Schools, she returned to her roots as a clinician, completing a post-doctoral psychology fellowship with Dr. Sarah Ravin and training in Family-Based Treatment (FBT) through the Training Institute for Child and Adolescent Eating Disorders. Now a clinician in private practice, Dr. Martos provides FBT for eating disorders and also works with children, adolescents, young adults, and their families to address a number of concerns, including anxiety, depression, learning and developmental disabilities, chronic illness, and substance abuse. She is currently pursuing licensure as a Florida Psychologist.