Autonomy-Focused and Consent-Centered: Creating a New System for Supporting Patients who are Struggling to Progress in Eating Disorder Recovery
April 27 @ 10:00 am

-

11:00 am

PDT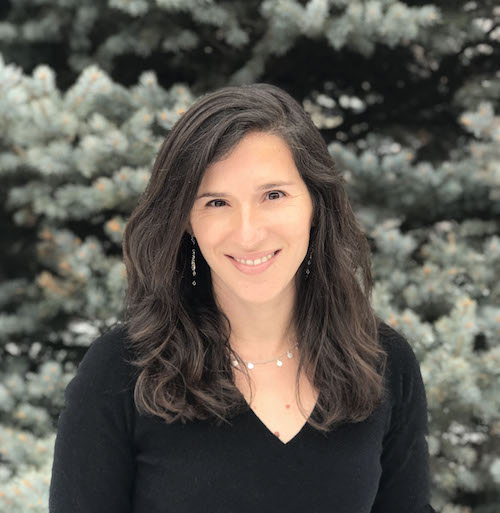 Eating disorder clinicians are taught that there's a "right way" for recovery to progress, with linear, consistent behavioral and physical progress toward goals established by an expert team. In reality, this almost never occurs, leaving a patient, family, and team in the uneasy place of wondering who's not "doing it right," and what the implications will be.
Often, persistent inability to improve in the outpatient setting prompts encouragement to admit to a higher level of care, and that can be helpful in many situations. However, we all know of many cases in which HLOC was not only not helpful, but harmful. Alternatively, a clinician may feel they have no choice but to put their relationship with the patient on the line in order to prompt a shift in stuck-ness. This can work too, but more often leaves all parties feeling ethically compromised and demoralized.
As clinicians, we must do better. If the system we were taught consistently doesn't seem to work, then it's not the patient/family/provider doing it wrong…it's the system that's wrong. In a series of case-based discussions, Dr. Gaudiani will address alternative means of supporting patients of all ages who are stuck or relapsing, in hopes of honoring a more feminist, autonomy-focused, consent-centered perspective that helps patients move toward their goals and values.
Learning Objectives:
Following this presentation, participants will:
Connect more deeply with the inadequacies of the current system that patients/families/providers are supposed to follow when recovery progress stalls.
Feel more comfortable applying a different system to a wide range of patient scenarios.
Offer themselves and their patients more compassion as we all muddle through very complex clinical situations.
Jennifer L. Gaudiani (she/her) Bio:
Jennifer L. Gaudiani, MD, CEDS, FAED, is the Founder and Medical Director of the Gaudiani Clinic. Board Certified in Internal Medicine, she completed her undergraduate degree at Harvard, medical school at Boston University School of Medicine, and her internal medicine residency and chief residency at Yale. From 2008 to 2016, she was one of the leaders of the ACUTE Center for Eating Disorders at Denver Health. She left as its Medical Director to found the Gaudiani Clinic, which provides superb in-person and nationwide telemedicine outpatient medical care to patients of all genders with eating disorders and disordered eating and to those in recovery. The Gaudiani Clinic is a HAES-informed provider and embraces treating people of all shapes and sizes. Through a collaborative, communicative, multi-disciplinary approach, the Clinic cares for the whole person, in the context of their values.
She has lectured nationally and internationally, is widely published in the scientific literature as well as on blogs, is a current member of the editorial board of the International Journal of Eating Disorders and the Academy for Eating Disorders Medical Care Standards Committee, and is a former board member of iaedp.
Dr. Gaudiani is one of very few outpatient internists in the US who carries the Certified Eating Disorder Specialist designation. She is also a Fellow in the Academy for Eating Disorders.