Befriending the Body on the Road to Recovery: An Introduction to Embodied Recovery for Eating Disorders
February 1 @ 9:00 am

-

10:30 am

PST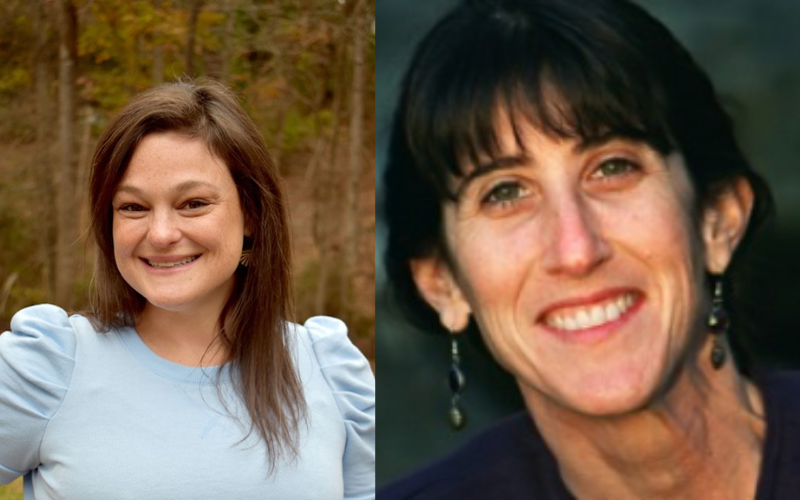 Befriending the Body on the Road to Recovery: An Introduction to Embodied Recovery for Eating Disorders (ERED) introduces the foundational concepts, theoretical models, and therapeutic maps for bottom-up support of recovery from eating disorders. 
Participants will build a polyvagal-informed lens through which to view their clients, themselves, and the therapeutic process of change. In addition, through supporting understanding of the somatic scaffold of attachment, the ERED approach provides dietitians with tools to help their clients cultivate a healthy relationship with food and eating. By re-conceptualizing eating disorders behaviors as expressions of barriers to embodied eating rather than primarily results of cognitive distortions, the ERED approach offers a missing piece of the recovery puzzle.  
This webinar is designed for dietitians who are feeling they have exhausted the tools in their therapeutic toolbox. Inclusion of this embodied approach to treatment creates spaciousness and movement where clients are constricted and stuck.  
Learning Objectives:
Following this presentation, participants will be able to:
Describe the four principles of the ERED model

Describe the impact of trauma on eating disorder recovery through the lens of Polyvagal theory, attachment, defense, and sensory processing

Explain how bottom-up support for neurological regulation supports sustained recovery

Identify the three languages through which the body informs about the etiology and maintenance of the eating disorder

Re-conceptualize eating disorder behaviors as expressions of barriers to embodied eating using the map of the Action Cycle 

Explain the impact of trust and safety in the therapeutic relationship between client and RD on treatment outcomes.

Identify two somatically-oriented skills to increase trust and safety in the therapeutic relationship
Annie Goldsmith (she/her/hers) Bio:
Annie Goldsmith, RD, LDN (she/her/hers) holds an undergraduate degree from the University of Rochester in Brain and Cognitive Sciences and attended Winthrop University for her graduate coursework in human nutrition. Her educational and professional trajectory has always been guided by a strong curiosity about the ways our biology and psychology interact to inform our human experience. Annie worked in neuroscience research labs at New York University and Davidson College before pursuing a career in nutrition. She has experience treating eating disorders at the PHP, IOP, and outpatient levels of care. She opened her outpatient group practice, Second Breakfast Nutrition, in 2015.
Annie's practice is rooted in a foundational belief in the inherent worthiness of all bodies. She centers weight-inclusive, social justice-oriented, and trauma-informed frameworks in her approach to eating disorder care and recovery. Annie became interested in somatic and polyvagal-informed approaches to nutrition therapy in 2018 when she began training with The Embodied Recovery Institute. She is passionate about working with clients from a "bottom-up" approach, centering and supporting the wisdom of the body and its innate capacity for healing.
Rachel Lewis-Marlow (she/her) Bio:
Rachel Lewis-Marlow (she/her) is the Director of The Embodied Recovery Institute which provides training to interdisciplinary eating disorders treatment teams in trauma-informed, attachment-based, and somatically integrative approaches to eating disorders recovery. Rachel is a somatically integrative psychotherapist, dually licensed in counseling and therapeutic massage and bodywork. She is a Certified Advanced Practitioner in Sensorimotor Psychotherapy and has advanced training and 25+ years of experience in diverse somatic therapies including Craniosacral Therapy, Energetic Osteopathy, Oncology massage, and Aromatherapy.
Rachel began her work with eating disorders in Residential, PHP, and IOP treatment programs. There, she developed the Embodying Recovery group therapy protocol which forms the basis for the EMBODIED RECOVERY for EATING DISORDERS (ERED) treatment model. She provided program development, training, and supervision for the implementation of the ERED model to enhance the effectiveness of current best practices, such as DBT, Interpersonal Process, ACT groups. She also developed the Body Wisdom group protocol, an alternative to the traditional body-image group, which focuses on enhancing the mind-body relationship through mindful experience of and through the body.
She has extensive experience as a teacher and presenter, focusing on accessing the body's unique capacity to give voice to the subconscious and to lay the foundation for healing and maintaining psychological and physical health. In her private practice in Chapel Hill, NC, Rachel specializes in working with people exploring recovery from trauma, eating disorders, and dissociative disorders.