Fasting & Feasting for Religious Clients
September 29, 2022 @ 11:00 am

-

12:30 pm

PDT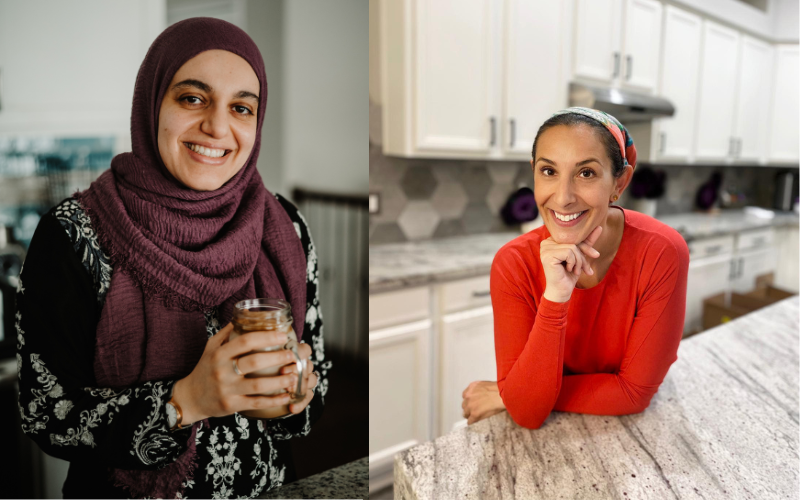 Fasting is an integral part of many faith groups and is often coupled with times of feasting and joy. These can present unique challenges for individuals within these faith groups that may have or are susceptible to disordered eating at any level. In this webinar, Dua and Yaffi will explore this within the Muslim and Jewish faiths, respectively, as well as provide a general overview for practitioners to consider when working with a client that has a faith background.
Learning Objectives:
Following this presentation, participants will be able to:
Guide religious clients toward health while honoring their faith and culture
Better understanding fasting within Islam and Judaism and the implications this has on health.
Identify signs and symptoms of disordered eating and eating disorder in the context of religious feasting and fasting.
Dua Aldasouqi (she/her/hers) Bio:
Dua is the founder of A Muslim Dietitian. She is also a graduate of Qalam Institute's Seminary program and a current student of knowledge. She aims to serve the Muslim American audience by elevating the dietetics profession. She does this by providing educational content to dietitians to help them better serve their Muslim, religious, and other minority patients and clients. Outside of nutrition, Dua writes poetry and sometimes performs. She lives in Champaign, IL with her husband and little one, Jibreel.
Yaffi Lvova (she/her/hers) Bio:
Yaffi Lvova is an experienced Registered Dietitian Nutritionist and a proud mom of twins plus one. She earned a BA in Religious Studies and a BS in Nutrition and Dietetics from Arizona State University and went on to complete the lowa State University dietetic internship. Yaffi is a published author of several books on feeding kids and is the creator of Toddler Test Kitchen™. Yaffi supports parents through her social media, public speaking, and Nap Time Nutrition podcast and YouTube channel. Outside of nutrition, Yaffi loves to read and sail small boats. She lives in Chandler, AZ with her husband and three boys, Shimon, Benjamin, and Daniel.