Food Trauma and Eating Disorders: What to Look For, How it Shapes Eating, and How to Help Clients Heal
September 7 @ 10:00 am

-

11:30 am

PDT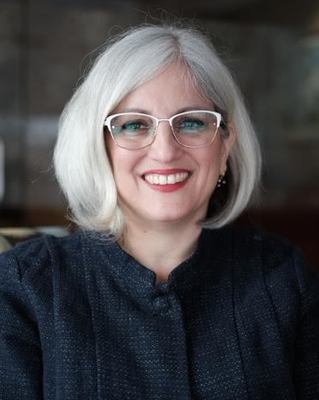 A ninety-minute introductory seminar for dietitians and therapists on food trauma history among eating disordered individuals.
Learning Objectives:
Following this presentation, participants will be able to:
List 6 categories of food trauma.
Identify 2 iatrogenic sources of food trauma.
Describe 3+ sources of food trauma for clients with substance abuse issues.
Describe the difference between trauma-informed education and psychotherapy.
List 3+ statements to help clients reframe their struggle in order to join with them for treatment
Elizabeth Jackson, MS, RDN, LD (she/her) Bio:
Elizabeth Jackson, MS, RDN, LDN (she/her) is a Licensed and Registered Dietitian specializing in eating disorders, child and family feeding issues, co-occurring/substance use disorders, and mental illness. Elizabeth was one of the original faculty members of the Ellyn Satter Institute and conducted child feeding workshops and trainings throughout the US and Canada. In the early 2000s, she developed and taught for 8 years an upper-level course on eating disorders at Central Michigan University, centered on HAES-aligned principles for prevention and treatment of eating disorders. She has experience working in a large multilevel eating disorder treatment center, as well as a substance use disorder treatment center. She was a founding member of the MN Trauma Project and has a special interest in the intersection of insecure attachment, food trauma, and eating disorders to understand and treat multigenerational legacies of eating struggles.
Currently in private practice through LynLake Centers for Wellbeing in Minneapolis, Elizabeth uses a weight-neutral/permission-centered/joy-seeking/body positive/social justice approach to eating and weight in all of her work. As an LGBTQ+ ally, she feels especially honored to work with the unique body and eating issues of the gender non-conforming community.