Honoring the Gift of Your Empathy While Caring for Others: Integrated Self-Care for Clinicians and Other Helping Professionals
August 17, 2022 @ 10:00 am

-

11:00 am

PDT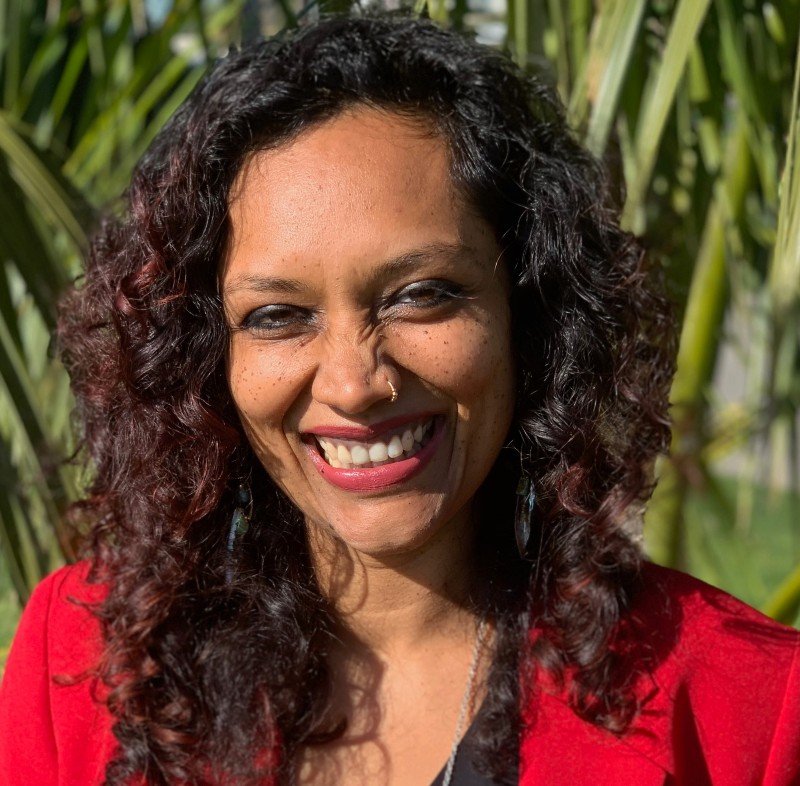 In this talk, we will reflect on the impact of secondary trauma and compassion fatigue in the body and how we can work with our nervous system to replenish and restore our capacity for giving.
Learning Objectives:
As a result of this presentation, participants will:
Learn about secondary trauma and how that may show up in their body and health.

Deepen their understanding of how empathy works and where limitations arise.
Learn and practice strategies for healing and restoration to support their capacity to give, before, during, and after a client session.
Nikita Gupta Bio:
Nikita Gupta, MPH, RYT specializes in Transforming Trauma through Healing and Resiliency in public and private settings. She is a recognized leader and educator and has worked nationally with diverse communities, educational leaders, and community service providers for over 24 years. Nikita is the founder of the innovative GRIT Coaching Program at University of California, Los Angeles. The GRIT (Guidance, Resilience, Integrity, and Transformation) Program is nationally recognized as a model for excellence in mental health promotion, advocacy, and transformation for students, staff, and faculty.
Nikita is a full-time consultant, trainer, and coach who supports individuals and organizations to integrate practices of healing, community care, and resilience in their daily practice. As a 2020 Fellow of the National Center for Free Speech and Civic Engagement, Nikita designed educational frameworks that are adaptable to various contexts for engaging communities in Trauma-Informed Practice and Restorative Reconciliation. Nikita's methodology is interdisciplinary and includes Neurobiology, Psychology, and Somatic Education through prisms of Community Health and Social Justice. She continues to share this work to wide audiences in a variety of ways, delivering a TED Talk in 2021 on the topic of mental health and how to help others without burning out in the process.
Nikita's work is rooted in practices of personal empowerment and social healing. Her ultimate goal is to recontextualize the untapped potential of healing, mindful awareness, and resilience into organizational spaces toward achieving a greater capacity for holistic success, thriving, and connection for all.
Nikita received her Master's in Public Health from UCLA. She is also a long-time Yoga Teacher and Meditation Facilitator. Her efforts to integrate practices of healing and restoration are dedicated to both individuals and institutions. Through training, coaching, and collaboration she fosters a culture of resilience as we bravely move through the unknown, while finding joy in each day. Learn more about her work at www.linktr.ee/ngupta.