Is Abstinence Really the Best Option? Introducing the Safe Exercise at Every Stage (SEES) Guideline: A Practical Guide to Prescribing Exercise for Individuals with an Eating Disorder.
February 19 @ 4:00 pm

-

5:00 pm

PST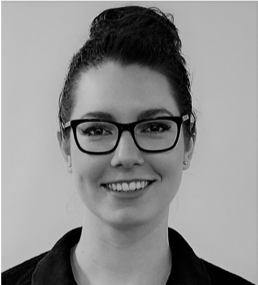 Dysfunctional exercise is associated with a range of deleterious outcomes for individuals with eating disorder (ED) symptomatology; yet, conversely, exercise engagement can predict positive physical and mental health outcomes in these populations. As individuals with ED symptomatology often exhibit an array of medical health complications, it can be challenging for clinicians in this field to determine safe prescriptions for exercise engagement. Currently, there is no standard practice for health professionals to manage and reintegrate exercise into ED treatment and, consequently, many health professionals have adopted the practice of recommending abstinence from exercise during ED treatment. However, with increasing evidence supporting the psychological and physical health benefits of incorporating exercise into ED treatment, there is a need for clear clinical guidance for researchers and practitioners.
We will then present our Safe Exercise at Every Stage (SEES) guideline, which resulted from systematic reviews of the literature, focus groups with relevant professionals, and feedback from relevant stakeholders (including clinicians, researchers and individuals with lived experience) worldwide. This clinical tool supports clinicians in determining the level of exercise appropriate for each individual based upon their current level of physical and psychological well-being. We will then demonstrate adjunct strategies from both a psychological and exercise physiology perspective to address compulsive exercise in individuals with an ED. Finally, participants will be provided with case studies to practice exercise prescription using SEES in small groups and the session will conclude with time for questions.
Learning Objectives:
Recognize and address common concerns for exercise prescription during eating disorder (ED) treatment
Report on the development of a novel clinician tool, Safe Exercise at Every Stage (SEES), for prescribing exercise during ED treatment and demonstrate the use of SEES for determining safe exercise
Present adjunct practical skills to address compulsive exercise in ED treatment and develop appropriate exercise prescriptions for case studies
About the Speaker: Alanah Dobinson, Accredited Exercise Physiologist, Bachelor of Clinical Exercise Physiology (Hons). AEP AES ESSAM
Alanah Dobinson is an Accredited Exercise Physiologist and has a passion for assisting those with mental health and eating disorders to engage in safe, healthful exercise. Alanah cares deeply about assisting clients to maximise their health and optimise their functional ability through movement, in medically and psychologically appropriate ways. Alanah has completed specialised training in both Maudlsey Family Based Therapy and Cognitive Behavioural Therapy for eating disorders. She is an invited writer and presenter for Exercise and Sports Science Australia, The Royal Australian College of General Practitioners, Education in Nutrition and the Queensland Academy of Sport on the topic of safe exercise and non-abstinence during recovery from an eating disorder. Finally, she has presented at annual conferences for both the international Academy for Eating Disorders as well as the Australia and New Zealand Academy for Eating Disorders.