Making Sense of OCD in Co-Occurring Eating Disorder Behavior
May 18, 2022 @ 10:00 am

-

11:00 am

PDT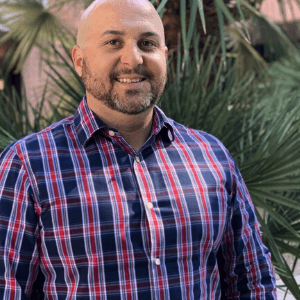 Eating disorders (ED) rarely exist in a vacuum and frequently co-exist with other psychiatric co-occurring disorders. Likewise, Obsessive Compulsive Disorder (OCD) can be present in eating disorders, and there can be a lot of overlap and parallels between OCD and eating disorders. In this talk, we will explore the different types of OCD, potential causes/factors, signs and symptoms, treatment options, and ways the ED RD can support the patient through the transdiagnostic maze.
Learning Objectives:
After attending this webinar, attendees will be able to:
Understand who is at risk of OCD and different types of OCD in a clinical setting.
Learn how to distinguish between the eating disorder and OCD.
Recognize and understand psychopharmacology that supports OCD and the ED which will help you feel confident in discussing in a multidisciplinary team setting.
Explore ways that an ED RD can be an advocate for an ED patient with OCD.
Brad Zehring Bio:
Brad Zehring, DO is a Board Certified Psychiatrist and Diplomate of the American Board of Psychiatry and Neurology who specializes in the treatment of eating disorders and co-occurring psychiatric disorders. He completed his psychiatry residency at the University of Arizona – Phoenix Campus. He is the National Psychiatry Director at Alsana and sees patients with eating disorders at all levels of care. His desire to treat eating disorders was born out of a personal connection which fueled his passion to learn all he could to help deliver the best psychiatric care. This passion led to him starting his private practice in Arizona where he delivers expert outpatient psychiatric care in the treatment of eating disorders throughout the United States.