Suffocating Whiteness: A History & Critique of Health at Every Size®
October 14 @ 10:00 am

-

11:00 am

PDT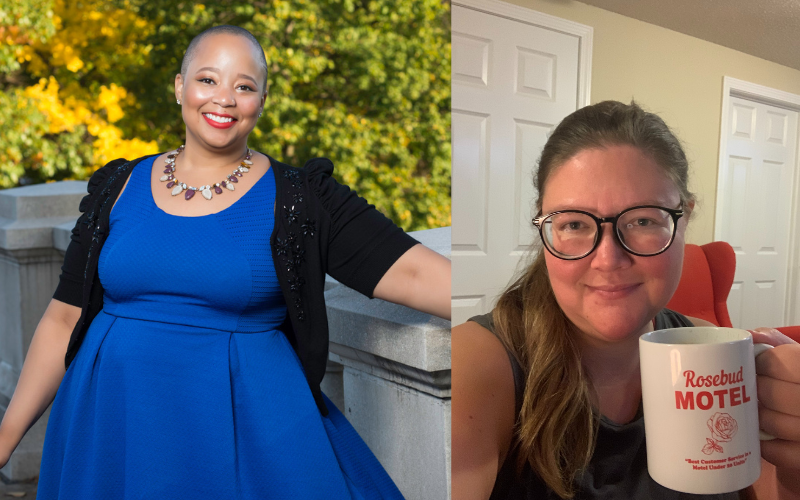 This session is the first in a three-part series examining the past, present, and future evolution of the Health at Every Size® (HAES®) framework of care. The narratives around HAES® have primarily been led by white women; disconnected from intersectional social justice movements; and centered white feelings, needs, and priorities. The resulting advocacy and care in the name of HAES® has further oppressed people of the global majority (particularly Black people) and superfat/infinifat people. In this session, we'll discuss the history of the HAES® framework of care with a particular focus on how whiteness and white supremacy culture showed up in this movement deflecting from radicalness, making concessions in the name of health equity, and impeding fat liberation in healthcare.
Learning Objectives:
Following this presentation, participants will be able to:
Name 1-2 key historical events related to the evolution of the Health at Every Size® Framework of Care.
List 1-2 ways Health at Every Size® has centered whiteness & white supremacy and left out those most impacted by fatphobia.
Describe the importance of an intersectional approach to care and, specifically, the Health at Every Size® Framework of Care.
Name 1-2 ways the Health at Every Size® framework of care is imperative from an ethical and culturally competent standpoint.
State 1-2 ways this presentation and the information therein will influence and change the way they practice dietetics.
ani janzen (they/she) Bio:
ani janzen, MPH, RD, is a fat activist and Health at Every Size® advocate in Minneapolis, MN. They are the proud co-founder and co-admin of the fat liberation group, Twin Cities Fat Community, which works to connect fat people through community and activism. They founded the Radical Health Alliance, a nonprofit with the mission of championing the multidimensional and weight-inclusive health of fat people in Minnesota. Through education, support, and advocacy, Radical Health Alliance strives to eliminate weight bias, increase access to health services, and protect people from weight discrimination. ani has a BS in Dietetics, a Masters in Public Health Nutrition, and their Registered Dietitian Nutritionist (RDN) credentials. As a fat person and health professional, ani is most passionate about the intersection of access to healthcare and fat rights. They believe that fat liberation and HAES®, though they are different perspectives that aren't always used in conjunction, are both necessary to truly create equitable healthcare for fat people.
Veronica Garnett (she/her) Bio:
Veronica is a Health at Every Size®, fat positive, and culinary registered dietitian with 17 years of experience in the food and nutrition field. Over the span of her career, Veronica has worked in a variety of settings, including community-based organizations and clinics in NYC, some of the largest hospital and educational networks in NJ, and even schools and churches in Senegal and Haiti. She has worked with some of the most marginalized and vulnerable populations, including people living with food insecurity, substance abuse, and mental health issues, and chronic illnesses such as HIV/AIDS, heart disease, hypertension, diabetes, kidney disease, and eating disorders. Now, she works in her private practice and consulting business supporting clients in fostering a healthy relationship with food and their bodies, as well as supporting professionals in providing multiculturally competent care. Veronica's mission is to provide nutritional care that is culturally sensitive, weight inclusive, and grounded in social justice. Veronica received her bachelor's degree in nutritional sciences from Howard University, her master's degree in nutrition education from Columbia University, and most recently, her associate's degree in culinary arts from Hudson County Community College.
In addition to her private practice and consulting business, Veronica is the creator and host of Diasporadical Kitchen, a forthcoming online cooking show which aims to dismantle fatphobia, diet culture, and other oppressive systems using liberating conversations while celebrating foods from the African Diaspora. She is the founder of Black Adventuristas, an organization with a mission to support the well-being of Black women by connecting them to each other and adventure experiences in their local communities and beyond. Lastly, she is a plus-sized model for inclusive brands that are body-positive and affirming. 
When Veronica is not dietitian-ing, cooking delicious food, jumping out of planes, or walking the runway, she can be found spending quality time with her family, friends, and dogs, Chewy and Pepper.