Transforming Care: Dreaming of New Worlds
April 21 @ 10:00 am

-

11:00 am

PDT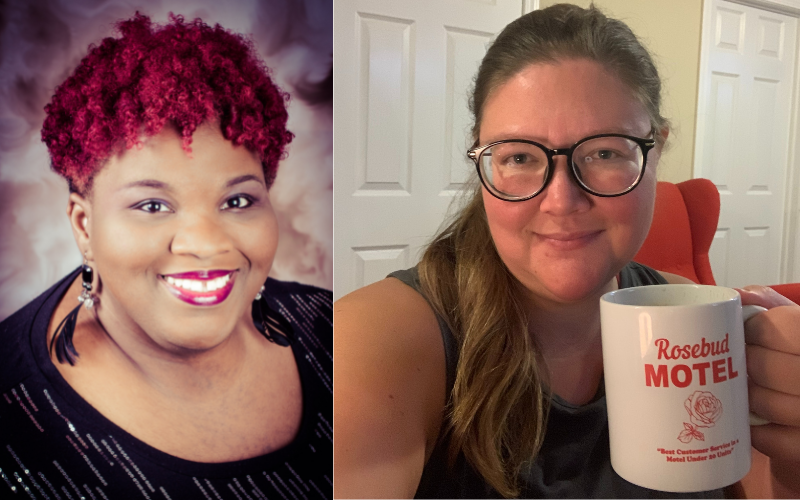 This is the third in a three-part series examining the past, present, and future evolution of the Health at Every Size® framework of care. Folks who missed part one and/or two are welcome to join this session as well, as each session can also stand alone. In part three, we will provide an update on the Health at Every Size® Framework of Care revisions and look to the future of Health at Every Size® including the direction the ground-building work done this year on the HAES® Framework of Care is leading us. We'll discuss a future where we move beyond Health at Every Size® as a necessary framework of care and what liberatory care might one day be like.
Learning Objectives:
After attending this webinar, participants will be able to:
Define Health Abolition.
List up to three reasons why health abolition is needed.
Name 1-2 actions that support health abolition in the current healthcare system.
Describe up to three features of a future care system that is inclusive and supportive to all bodies.
ani janzen (they/she) Bio:
ani janzen, MPH, RD, (they/she) is a fat activist and Health at Every Size® advocate in Minneapolis, MN. They are the proud co-founder and co-admin of the fat liberation group, Twin Cities Fat Community, which works to connect fat people through community and activism. They founded the Radical Health Alliance, a nonprofit with the mission of championing the multidimensional and weight-inclusive health of fat people in Minnesota. Through education, support, and advocacy, Radical Health Alliance strives to eliminate weight bias, increase access to health services, and protect people from weight discrimination. ani has a BS in Dietetics, a Masters in Public Health Nutrition, and their Registered Dietitian Nutritionist (RDN) credentials. As a fat person and health professional, Ani is most passionate about the intersection of access to healthcare and fat rights. They believe that fat liberation and HAES®, though they are different perspectives that aren't always used in conjunction, are both necessary to truly create equitable healthcare for fat people.
Angel Austin (she/her) Bio:
Angel (she/her) is the Black, infinifat, and disabled founder of Sacred Space for Fat Bodies. She is dedicated to the creation of and increased access to self-care experiences for superfat and infinifat people, especially those who are Black, disabled, members of the LGBTQIA2S+ community, indigenous, Latine, Asian, or members of other groups who exist at myriad intersections and who are also substantially marginalized. She also fights to make their voices heard and for their overall well-being, as they are often excluded from participation and representation in society – even within the framework of fat liberation. Her lived experiences give her a unique and relevant perspective. Her goal is to build solid community.
Angel also works to facilitate direct care via various mutual aid initiatives. She advocates and fundraises for individuals and families in the aforementioned marginalized communities and at all relative intersections.
Angel has a BA in Mass Communications with a concentration in Public Relations and thoroughly enjoys writing. She was the Guest Editor for Vast Magazine during Black History Month, when she curated works from various artists and wrote the Letter from the Editor for that month. Most recently, she was asked to do a social media takeover for Mindless Mag and featured all superfat and infinifat powerhouses. Angel has also been interviewed on multiple podcasts.
In addition to her service to ASDAH, she also sits on the board of two organizations created and driven by HAES®️-informed Black women who saw and met the glaring need for free eating disorder (and other forms of) support specifically for Black people, but also for members of other marginalized groups. Angel serves Body Reborn, a virtual cohort that provides peer support and community for its members, by helping to develop and steer programming from the perspective of an infinifat black woman. She serves as Treasurer for the Me Little Me Foundation and also led the free Black Racial Trauma Virtual Support Group created by the organization's founder during the time she needed to edit and promote her film, "Me Little Me", at SXSW earlier this year. Angel is currently working with the organization in anticipation of the rollout of a Virtual Food Pantry in support of our online community to address food scarcity among Black and other marginalized individuals and families.
On any given evening, you'll find Angel sharing funny Tiktoks and snort-laughing with her partner of 12 years, all while getting pummeled by their almost two-year-old, 90-lb Rottweiler, Boomer, as he tries to break up the fun and get all the attention.