Transforming Care: Dreaming of New Worlds
April 21, 2023 @ 10:00 am

-

11:00 am

PDT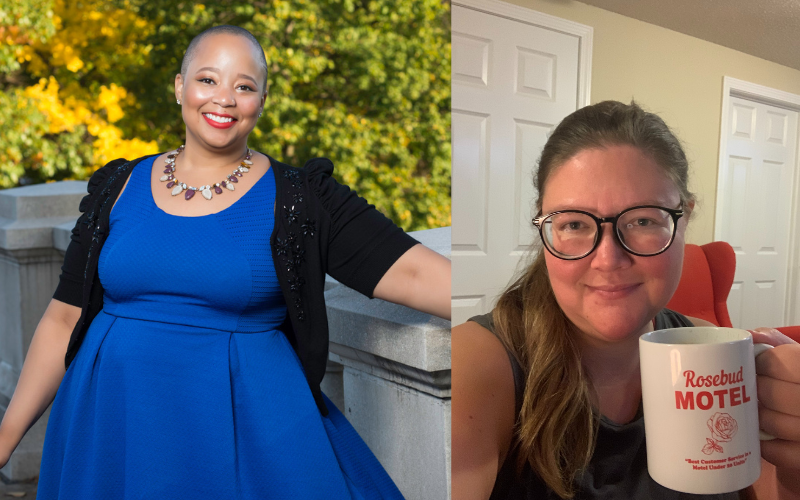 This is the third in a three-part series examining the past, present, and future evolution of the Health at Every Size® framework of care. Folks who missed part one and/or two are welcome to join this session as well, as each session can also stand alone. In part three, we will provide an update on the Health at Every Size® Framework of Care revisions and look to the future of Health at Every Size® including the direction the ground-building work done this year on the HAES® Framework of Care is leading us. We'll discuss a future where we move beyond Health at Every Size® as a necessary framework of care and what liberatory care might one day be like.
Learning Objectives coming soon.
ani janzen (they/she) Bio:
ani janzen, MPH, RD, (they/she) is a fat activist and Health at Every Size® advocate in Minneapolis, MN. They are the proud co-founder and co-admin of the fat liberation group, Twin Cities Fat Community, which works to connect fat people through community and activism. They founded the Radical Health Alliance, a nonprofit with the mission of championing the multidimensional and weight-inclusive health of fat people in Minnesota. Through education, support, and advocacy, Radical Health Alliance strives to eliminate weight bias, increase access to health services, and protect people from weight discrimination. ani has a BS in Dietetics, a Masters in Public Health Nutrition, and their Registered Dietitian Nutritionist (RDN) credentials. As a fat person and health professional, Ani is most passionate about the intersection of access to healthcare and fat rights. They believe that fat liberation and HAES®, though they are different perspectives that aren't always used in conjunction, are both necessary to truly create equitable healthcare for fat people.
Veronica Garnett (she/her) Bio:
Veronica Garnett, MS, RD, CC (she/her) is a registered dietitian, certified culinarian, and aspiring death doula with over 18 years of professional experience in healthcare advocacy. In her role as ASDAH's Vision & Strategy Leader, she is committed to taking the organization to the next level and ushering in a new era of the Health at Every Size® movement that is truly inclusive and intersectional. Veronica has been featured in Self, Teen Vogue, Blavity, Black Enterprise, Condé Nast Traveler, Cosmopolitan, Good Housekeeping, Huffington Post, Marie France, the New York Times, and Travel Noire. Veronica received her bachelor's degree in nutritional sciences from Howard University, her master's degree in nutrition education from Columbia University, and most recently, her associate's degree in culinary arts from Hudson County Community College. In her free time, Veronica can be found spending virtual quality time with her family & friends, tending to her growing plant collection, cuddling with her fur babies, and exploring her new home city, Kigali, Rwanda.