Session Title: Psychiatric Medications - Uses and Implications for ED Recovery and Optimizing RD/PsyD Teamwork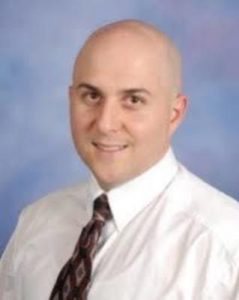 Dr. Brad Zehring is a Board Certified Psychiatrist who specializes in the treatment of eating disorders. Many eating disorders exist with other co-occurring illnesses and it is Dr. Zehring's view that a psychiatrist must understand the biological, psychological, social, and spiritual aspects of a patient's life to understand the eating disorder and to provide the correct treatment.
Dr. Zehring has given multiple presentations and lectures on eating disorders from Grand Rounds at the University of Arizona College of Medicine, to lectures given to medical students and residents, to speaking about males and eating disorders at the first annual Circles of Change conference which was an event attended by professionals in the field of eating disorders and the general public.
Dr. Zehring founded Zehring Clinic (www.zehringclinic.com) which is a telepsychiatry clinic providing expert psychiatric care in the treatment of eating disorders. He, also, co-founded Arizona Restorative Psychiatry (www.azrpsych.com) in Gilbert, Arizona where he sees patients with eating disorders and general mental health issues. Dr. Zehring is licensed to practice Psychiatry in Arizona, Colorado, and Nevada and is looking to partner with therapists and dietitians in those areas to serve the needs of patients in a team-based approach.