Session Title: Obsessionality and Eating Disorders: A Team-Based Approach for Increasing Cognitive Flexibility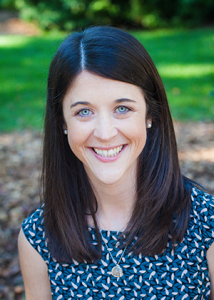 I believe healing and recovery are connected to our ability to engage effectively in and build relationships with others. I work with individuals who struggle in their relationships with themselves and others, and I am experienced in providing psychotherapy to young adults, professionals, couples, adolescents, and families. Areas of expertise include: eating disorders, personality disorders, relationship problems, anxiety and mood disorders, addiction, trauma, and complicated grief and loss. I have training and expertise in the following treatment methods: Acceptance and Commitment Therapy (ACT); Mentalization-based Treatment (MBT); psychodynamic psychotherapy; Radically-Open Dialectical Behavioral Therapy (RO-DBT), and The Daring Way ™.
I seek to help my clients understand how past experiences have shaped their approach to their life, values, and interpersonal relationships. I believe healing occurs in recovery and in therapy, which takes place within the safety of the therapeutic relationship. I emphasize attachment and quality of the therapeutic relationship.
I received my undergraduate and graduate degrees from The University of Georgia and my PhD from Smith College School for Social Work. I have a decade of experience working at The Menninger Clinic in Houston, Texas, including creating and codeveloping the Eating Disorders Track, which provides programming and meal support.