Session Title: Making the Connection: Acknowledging Differences Can Bring Greater Understanding to our Relationship to Food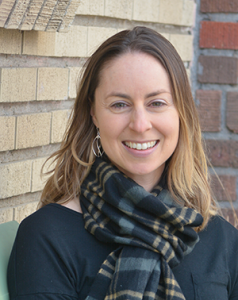 Melissa Preston is a licensed professional counselor, registered dietitian, and co-owns Omni Counseling and Nutrition in Denver, Colorado. She received her Bachelor's in Nutrition from Colorado State University, and her Master's in Counseling from the University of Colorado, Denver. Melissa provides a fusion of counseling and nutrition in her practice as she works primarily with people with eating disorders, body image struggles, weight oppression, and associated trauma. In addition to her practice, she strives to be an advocate for people with eating disorders and body image struggles and uses various social media channels to reach a wider audience.
Inspired by her own recovery from her eating disorder her greatest passion is helping people become free of the chain of food and weight issues to live their most meaningful life possible. In addition, Melissa writes a blog about topics related to eating disorders, body image, and the social influences that lead to eating disorders.