Session Title: Using the Dietitian in Family Based Treatments for Adolescent Eating Disorders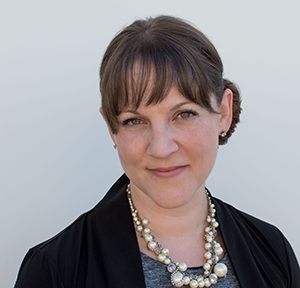 Rebecca DeHamer is a registered dietitian, nutritionist in the fields of nutrition and movement therapy. Her background started in dance and education, quickly moving into adolescent physical education and athletics. Her graduate work focused on nutrition science, while continuing with teaching and work in health and wellness education. Before finishing graduate school, she trained as a board certified personal trainer and utilized this within public health nutrition. After completion of the UCSD Medical School's Dietetic Internship, she took a position working in their Eating Disorders Treatment and Research Center.
Over the years she moved from adult eating disorders, focusing on Dialectical and Cognitive Behavioral Therapy (DBT, CBT) skills, into adolescent eating disorders. She is a primary adolescent milieu dietitian with UCSD, as well as the sports dietitian for their athlete track. Within the adolescent program, she continues to utilize DBT and CBT, along with Motivational Interviewing (MI) and Family Based Treatments (FBT) to appropriately work with parents and adolescents with eating disorders.
Her private outpatient practice supports her ability to continue care with discharged PHP/IOP patients and their families from these programs. This space is also an outpatient nutrition therapy practice for clients interested in making peace with food and their bodies through Intuitive Eating and Health At Every Size approaches.
Her passions remain in the specialties of Eating Disorders, Sports Dietetics, and Intuitive Eating with dual lenses of scientific evidence and the psychology of the human experience.