A Safe Space to be Me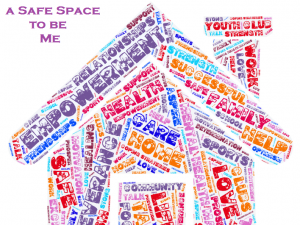 In 2007 Carolyn began volunteering in the community, working for Victim Support N.I. providing emotional support to victims of both low level and the most serious of crimes. At the same time, she was volunteering with Women's Aid running the Reconnect project, co-facilitating new workers, and doing volunteer induction training alongside the volunteer coordinator. She was also supporting women through their journeys with Women's Aid, providing emotional support.
In 2010 she qualified as an integrative counselor and worked mainly between the 2 communities across North and West Belfast, where she assisted in the setting up and running of a weekend suicide intervention service.
In 2016, she completed her BSc. Hons in Professional Development in Counselling and the CPCAB level 6 in therapeutic supervision. She has also gone on to specialize in several areas, including eating disorders, obesity management, trauma, anger management, and a few other areas including the energy therapy EFT which is invaluable to her work in the community, where the organization she founded provides therapeutic support to families.
In April 2017, Carolyn founded A Safe Space to Be me which is a registered charity providing community support to the towns of Antrim and Crumlin. The organization has a small team of volunteers who provide counseling, life coaching, and training within the community to both professionals and members of the public.
At the beginning of August 2017, she was awarded Senior Accredited Counsellor status with the National Counselling Society to become one of not only a few, in N.Ireland but one of the youngest practitioners to have reached this level.
As a practitioner, Carolyn works from an integrative model which allows her to tailor counseling and therapy to the needs of the individuals she is working with. One size all approach is definitely not the way forward.
Areas of interest
Anxiety Disorders, Anger Management, Attachment Issues, Bereavement, Bullying, Childhood Sexual Abuse, Depression, Eating Disorders (Anorexia, BED, Bulimia, Orthorexia), Emotional Abuse, Family Issues, Fibromyalgia, Panic disorders, Phobias, Relationship Issues, Self-esteem, Self-confidence, Trauma, Self Harm, Suicidal thoughts, Work-Related Stress
Specialist interests and expertise in the following physical conditions
Main Location
28 Mill Road, Crumlin BT29 4XL, UK