Alice Baker MSRD CEDRD-S LMHC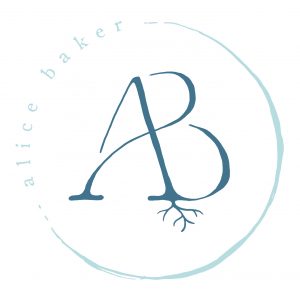 Is your mind consumed by thoughts of food, ways to lose weight, or not gain? Do you feel stuck in behaviors of restriction, chronic dieting, bingeing, purging and/or exhausting exercise? Do you long for freedom with food and to feel content in your body but fear what that might look like? Maybe you have been told by others, even professionals, something is wrong with your body and fear the repercussions if you let go of these behaviors.
Maybe you have been through some painful circumstances, your body remembers, and this continues to impact you daily. Do you long for freedom and vitality and feel held back?
Alice Baker is a Registered Dietitian, Certified Eating Disorder Specialist and Supervisor, and Licensed Mental Health Counselor in the State of Florida. She is committed to and passionate about coming alongside individuals on the treacherous yet worthwhile path of recovery and freedom with food. She cares deeply about relationships, body image, trauma, weight stigma, Health At Every Size®approach, and Eating Disorder Recovery and has made it her calling to invite healing and advocate in these areas.
Main Location
535 Versailles Drive, Maitland, FL, USA