Balanced Living Nutrition, LLC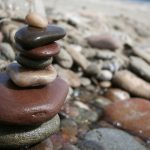 My name is Jen Yoder-Clevidence, I am a Health at Every Size (HAES) Registered Dietitian Nutritionist, and I am passionate about helping individuals and families find food freedom.
Food freedom happens when we trust our bodies to tell us when we are hungry when we are full, what foods sound satisfying, and what foods make us feel good!
I help clients find food freedom by providing compassionate, client-centered nutrition coaching, focusing on the Principles of Intuitive Eating, Mindful Eating, and weight-neutral philosophies.  I work with a range of individuals, from child-parent coaching to adult coaching to perinatal nutrition coaching.
If you are looking for a permanent solution to your current and past (and ultimately future) struggles with food, body image, body weight, I am here to help.
Main Location
60 Westfield Place, Athens, OH, USA