Beyond Measure: A Wellness Collaborative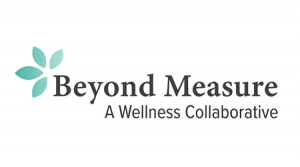 Beyond Measure is a team of licensed psychologists and registered dietitians working collaboratively to provide inclusive, affirming professional services using evidence-based practices in our respective disciplines. We serve children, teens, adults, couples, and families. Whether you are an individual seeking psychotherapy or nutrition counseling, a fellow professional seeking training, or a community member hoping to learn more, we look forward to exploring how we can best work together to meet your needs.
We believe your health is multifaceted, so your healthcare should be, too.
Every Beyond Measure clinician has extensive experience treating eating disorders at multiple levels of care using a Health at Every Size® approach, however, we welcome clients with a wide variety of presenting concerns. Whether you're in need of medical nutrition therapy without the restrictive diet talk, or someone to help you or your child with depression, anxiety, or other concerns, we have what you need to meet your Big Picture Wellness goals.
Our Health at Every Size® approach means we see all bodies as valuable. If you'd like to work with us in addressing your relationship with food or body, please note we do not set weight goals, or support intentional weight loss efforts, as these goals interfere with true wellness.
We look forward to partnering with you as you explore what it means to nourish and nurture your body.
Main Location
1100 Broadway, Redwood City, CA, 94063 USA