Bloom Nutrition Solutions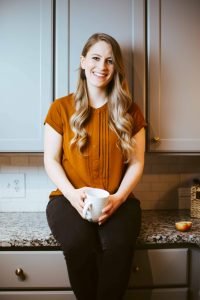 Eating disorders take on all shapes and sizes. There is no "one size fits all" approach to recovery and healing. I find that each client needs an individualized plan. I really enjoy working with clients that struggle with eating disorders like:
Anorexia Nervosa
ARFID (Avoidant Restrictive Food Intake Disorder
Binge Eating Disorder
Bulimia Nervosa
Compulsive Overeating
​Recovery is possible with consistent appointments with a Registered Dietitian who specializes in eating disorder care to help you walk through the journey. I accept clients who have a stable eating disorder that is looking for weekly outpatient appointments for meal planning, accountability, and nutritional counseling. If you are struggling with an eating disorder, the first step is to set up a call to see if I would be the best fit to help you manage your nutrition.
-Alex
Telehealth Nutrition for Outpatient Eating Disorders
My office is located in Utica, NY 13501, however many of my clients are located around New York State. By utilizing the numberless Clear Step scale I am able to work with clients that have eating disorders through Telehealth appointments while they take "numberless" weights from the comfort of their home that gets sent directly to their dietitian in a HIPPA compliant portal.
INSURANCE COVERAGE
Many insurance companies will cover nutritional counseling for several of the different diagnoses for eating disorders listed below under the New York State Mental Health Act. The first step is to have a referral faxed to my office from the physician who provided your diagnosis. Faxes can be sent to 315-215-2920 attention: Bloom Nutrition Solutions. I currently am in-network with Excellus Blue Cross Blue Shield, MVP Healthcare, United Healthcare and Medicare. If I am not in your network you can ask your insurance company what type of coverage you have for out-of-network providers.
Main Location
2615 Genesee Street, Utica, NY, USA