Claire Igoe RD, LDN at Sports Nutrition by Claire LLC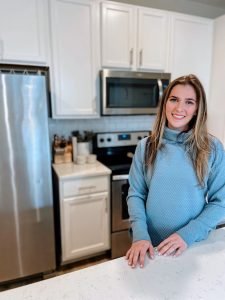 Growing up as a competitive swimmer and runner, I had always been intrigued by nutrition and how eating different foods made me feel and perform. But, it wasn't until I ran for Florida State's Cross Country and Track & Field teams, worked with collegiate sports dietitians and battled through injuries that I realized nutrition was the key to unlocking my true athletic potential. Through my own experiences of adjusting my nutrition and learning from professionals, I discovered my love for science and examined how nutrition can impact not only athletic performance but also overall health.
After completing my Bachelor of Science degree in Dietetics from Florida State University, I went on to complete my dietetic internship through Wellness Workdays and continue to pursue my Master's of Science in Exercise Physiology/Sports Nutrition at Florida State University.
Since becoming a credentialed and licensed dietitian, I have worked with various collegiate athletes, CrossFit athletes and athletes suffering from disordered eating and eating disorders. Whether it be improving performance or their relationship with food, I have a passion for helping people use food to make healthy decisions and reach their goals.