Erica Markovitz, MS, RD, CTSS
The Gentle Nutrition RD
About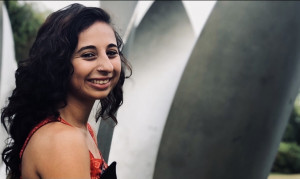 As you can see by the name of my practice, I consider myself to be The Gentle Nutrition RD. I'm an anti-diet, trauma-informed dietitian that enjoys exploring eating disorders through a social justice lens. Recovery is a deeply intimate journey that requires a compassionate yet, accountable approach. Having personally experienced the ups and downs of recovery, I understand how difficult it is to navigate this journey. I'm here to support you in finding your reason for recovery and reshape your perspective on what health and wellness can feel like, rather than look like. Although eating disorders are not a choice, your recovery is. I provide a safe and fun space where you can share your unique story without feeling ashamed or fearful.
Philosophy 
Whether you're recovering from an eating disorder or trying to break the cycle of chronic dieting, I promote a food fluid, body neutral dynamic. This means no longer classifying foods as good or bad or, viewing your body as the enemy. I encourage my clients to adopt an all foods fit the philosophy and explore utilizing one's body as a vehicle for experience, rather than validation. Since social media often promotes health and wellness in a convoluted way, I believe in empowering clients to make decisions that are informed, not fear-based.
Experience
I relocated from the northern suburbs of Chicago to begin my dietitian career in Los Angeles. My career started in long-term care, treating chronic conditions including diabetes, cardiovascular disease, renal disease, and providing nutrition support therapy. Before starting my own practice, I worked at an outpatient practice, to help individuals of both affluent and marginalized communities recover from eating disorders. My work in the eating disorder field continued when I joined a full telehealth platform, treating adolescents via an FBT model. I also have had the opportunity to work for telehealth startups, providing both individual and group medical nutrition therapy services for acute and chronic conditions.
Main Location
8170 Beverly Boulevard, Los Angeles, CA, USA