Kelly Houston Nutrition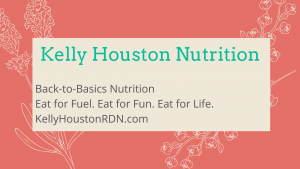 Kelly is a registered dietitian (licensed in IL and MO) and certified lactation counselor, who works with people of all ages (newborns through adults) to help them maximize their nutrition so they can feel fueled and nourished.
In addition to providing medical nutrition therapy for a variety of conditions, such as diabetes, hypertension, and high cholesterol, she has received specialized training in baby-led weaning, polycystic ovarian syndrome (PCOS), eating disorders, and body image concerns.
She loves helping people take the fear out of food, so they can focus on their other priorities and live a life they love.
Main Location
2023 Vadalabene Dr, Maryville, IL 62062