Lori Dather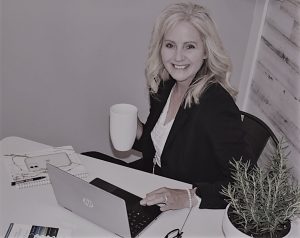 Lori Dather, RDN, LD enjoys counseling her clients on how to best fuel their bodies for an active, fulfilling lifestyle. She can provide support to help individuals manage common obstacles that people may face when working to reach nutrition goals.
She hopes to inspire others to do more for themselves than they thought possible. She works to spark energy, enthusiasm for life, and a positive outlook through healthy nutrition choices for a healthy lifestyle for individuals and their families.
Her professional experience includes working with adults and children of all ages, disordered eating, anorexia, bulimia, anxiety, intellectual disabilities, high school coaches, parents, students, athletes, and many others to achieve health and excellence through nutrition and positive choices.
Lori has always been passionate about helping others, especially those with eating disorders. Since she has started working here at Face2Face Therapy, her passion for those with eating disorders has grown so much that she is now pursuing her MS in Clinical Mental Health Counseling.
She is an Ultra-Runner who lives according to the principles that she hopes to encourage for others. She is licensed in the state of Arkansas to provide nutrition counseling for medical nutrition therapy, including renal, failure to thrive, malnutrition, eating disorders, diabetes, and more.
Main Location
515 East Oak Street, Ste E, Conway, AR, 72032 USA