Geraldine Taggart-Jeewa APD, BNutrDiet, BSc. (She/Her)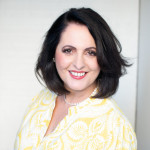 Ged provides food and body image healing through a HAES evidenced-based approach. I have supported numerous clients with Eating Disorders to full recovery. Using a weight-neutral and size-inclusive approach allows for the healing to begin, acknowledging that our society has an anti-fat bias. I am trained in CBT-E, FBT, trauma-informed dietetics, motivational interviewing, food and body image healing, GI and Eating Disorders support, FODMAPS, and all types of eating disorders. I have a particular interest in eating disorders in midlife and senior folx. There is hope, recovery is possible, reach out for support.
I currently have my own private practice and see clients in person and virtually. In addition, I am currently teaching 4th yr dietetic students at the local university and provide supervision and mentoring to colleagues.
Main Location
Sunny Nutrition & Dietetics, Lindsay Road, Buderim QLD 4556, Australia