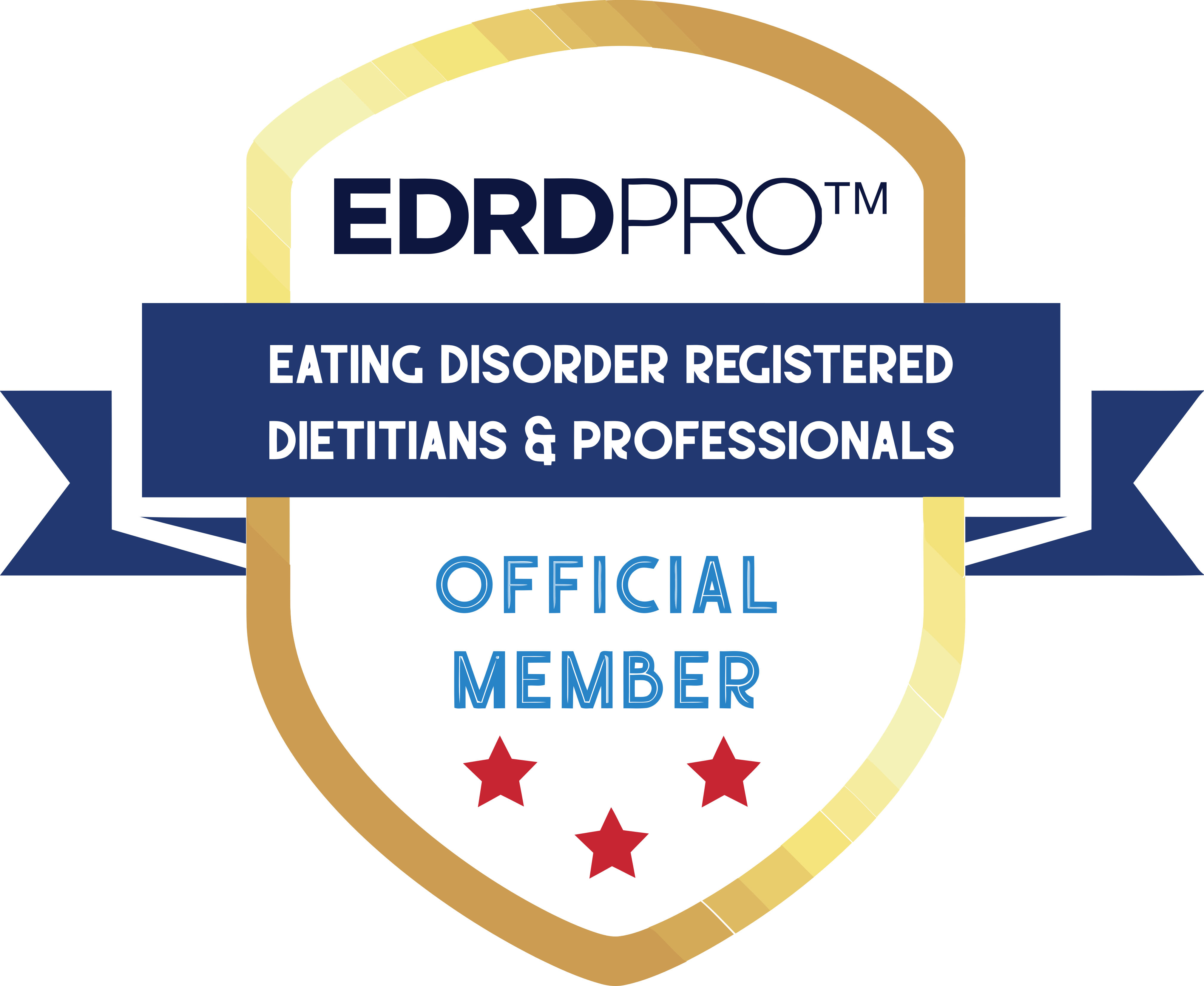 What makes EDRD Pro different?
EDRD Pro is home to the world's largest CE webinar library for dietitians where all content is Health at Every Size® informed. Members can access all past webinars on-demand to learn about eating disorder treatment, the non-diet approach, Intuitive Eating, and so much more!
We believe that both eating disorders and health are social justice issues, and that EVERY body deserves a healthy relationship with food, body, and mind.
Our members are dietitians, coaches, students, and other allied health professionals – inclusive training can be so hard to find, so we want to make our material accessible to all.
Is there a long-term commitment?
EDRDpro members can opt to pay month-to-month, where you can cancel at any time. You can save by purchasing an annual subscription, which renews every year.
How does group membership work?
Please see the
JOIN NOW
page for details on registering for a group membership.
Do I need to be a registered dietitian to join?
Nope! We welcome anyone to join, but note that only registered dietitians will earn CEs.
I don't technically treat eating disorders, but work with disordered eating. Is this group for me?
Yes! Our trainings cover a multitude of topics to support you in preventing, recognizing, and treating disordered eating.
What does it mean to work from a Health at Every Size® Approach?
You can find details of the Health at Every Size® approach on the Association for Size Diversity and Health's (ASDAH) website, which include the following principles:
Weight Inclusivity: Accept and respect the inherent diversity of body shapes and sizes and reject the idealizing or pathologizing of specific weights.
Health Enhancement:Support health policies that improve and equalize access to information and services, and personal practices that improve human well-being, including attention to individual physical, economic, social, spiritual, emotional, and other needs.
Respectful Care: Acknowledge our biases, and work to end weight discrimination, weight stigma, and weight bias. Provide information and services from an understanding that socio-economic status, race, gender, sexual orientation, age, and other identities impact weight stigma, and support environments that address these inequities.
Eating for Well-being: Promote flexible, individualized eating based on hunger, satiety, nutritional needs, and pleasure, rather than any externally regulated eating plan focused on weight control.
Life-Enhancing Movement:Support physical activities that allow people of all sizes, abilities, and interests to engage in enjoyable movement, to the degree that they choose.
How do I update my payment/credit card details?
Log in, click the "Account" tab, select "Subscriptions," and then select "Update." If you need further assistance, you can always email
[email protected]
Does EDRD Pro Accept speaking proposals?
Yes! We would love to hear from you. Submit a proposal at any time by sending an abstract and learning objectives for your webinar, as well as your CV/resumé to
[email protected]