MISSION
We are a web-based community of Registered Dietitians (RD's) and other like-minded professionals who work from a non-diet, Health at Every Size® approach. In addition to dietitians, we are happy to welcome students, interns, counselors, coaches and all medical professionals. Our mission is to support and train dietetics professionals on evidence-based, HAES research and emerging science to help broaden their skills in identifying, treating, and preventing disordered eating and eating disorders.
The EDRDPro annual symposium and ongoing membership program are all about the clients who need our help: The soul of EDRDpro lies at our commitment to help professionals be prepared and equipped with the training, information and support to help liberate and free people everywhere from diet culture and disordered eating. We are soldiers against dieting, body shaming, weight discrimination and fat phobia.
EDRDpro was created in 2017 by founder Sumner Brooks, MPH, RDN, LD.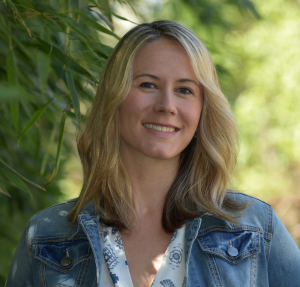 Sumner Brooks, Founder
- Registered Dietitian Nutritionist CDR: 987508
- Licensed Dietitian – Oregon
- Master's in Public Health, UCLA 2008
- B. Food and Nutr. Science, SDSU 2006
- Certified Intuitive Eating Counselor, 2013
- Member iInternational Association of Eating Disorder Professionals
- Member: IFEDD, International Federation of Eating Disorder Dietitians; Portland Chapter Chair
- Member Columbia River Eating Disorder Network
- Member Academy of Nutrition and Dietetics
- Member: International Association of Eating Disorder Professionals (iaedp)
- Member: Association for Size Diversity and Health (ASDAH)
Sumner is a registered dietitian and eating disorder specialist who has been working as an outpatient counselor with clients on all levels of the disordered eating spectrum for over 10 years.
Sumner's work currently focuses on supporting and educating new and established dietitians with integrating a weight-inclusive approach in to their practices and creating resources to improve the identification and treatment for clients. In 2014 Sumner published Savvy Girl: A Guide To Eating available now on Amazon.
This non-diet living handbook written around the Intuitive Eating model, helping people get away from chronic dieting. She is enthusiastic about disseminating a weight-neutral approach for health and chronic disease management to reduce oppression and stigma for people living in larger bodies.
Other special interests include Binge Eating Disorder and Intuitive Eating in the treatment of disordered eating. Sumner's most formative Influencer in the field is the one and only, Elyse Resch! One of the Original Intuitive Eating Pro's and co-author of the book Intuitive Eating, Elyse has been a mentor and friend who has impacted Sumner's work, beliefs and counseling style greatly. Sumner has studied under the supervision of Elyse since 2011.
Greta Jarvis - EDRDpro Media & Marketing Manager
Oregon native Greta Jarvis describes her vocation simply: to bring health and happiness to those around her. She graduated summa cum laude and Phi Beta Kappa from Occidental College in Los Angeles, earned her certification as an integrative health coach with Duke Integrative Medicine, and is currently a student at the National University of Natural Medicine pursuing her Master of Science in Nutrition. Greta founded Nutrition for Good to work with women from an Intuitive Eating, Body Positive, and Health At Every Size® framework to help them discover authentic health, peace, and freedom amidst a diet-and-weight-crazed world. She teaches indoor cycling classes at Revocycle in Portland, plays the harp, and enjoys hiking, reading, traveling, yoga, and country music.