Take Note: How to Document for the Benefit of Your Client AND You
July 26 @ 10:00 am

-

11:00 am

PDT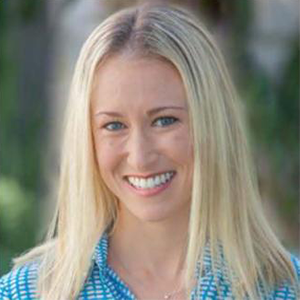 Note-taking for sessions and collateral communication is time-consuming and necessary, so let's talk about how to do it in a way that actually benefits your client and you! This presentation will lay out what information is beneficial to write in a note and tips for how to write this necessary information in an efficient way. Once you feel confident with what is needed in a note and how to concisely convey the information, you will be able to write effective and efficient notes. With clear documentation, you will be able to focus on supporting your clients in reaching their treatment goals.
Learning Objectives:
After attending this webinar, attendees will:
Learn what information is beneficial to include in notes, as well as what information insurance companies look for. 

Understand how to set up notes from higher levels of care to outpatient treatment so that note-taking is supportive for the clinician and client.

Have an understanding of how to write notes in a concise and effective manner that informs patient treatment plans and ultimately supports patients with achieving their recovery goals.
Kacy Grossman (she/her) Bio:
Kacy Grossman, MS, RDN, LD, CEDRD-S (she/her) earned her bachelor's of science in Clinical Nutrition and minor in Psychology from the University of California, Davis. She then earned her master's of science in Family and Consumer Sciences, Nutrition and completed her dietetic internship at California State University Northridge. After fourteen years in the field of eating disorder treatment, Kacy is now the Director of Nutrition and Wellness, Outpatient, for Center for Discovery where she has developed the outpatient dietary program that has been implemented in over 28 facilities nationwide and has been part of the development and implementation of a diagnostic specific Binge Eating Disorder treatment program at Discovery. Central Kacy's work is a belief in an inclusive not exclusive approach to food and evidence-based practices. Kacy is a Certified Eating Disorder Registered Dietitian Supervisor, has served on the executive committee for the Academy of Nutrition and Dietetics Behavioral Health and Nutrition dietetic practice group 2014-2018, was the Secretary for the Los Angeles IAEDP chapter, and has spoken at national conferences on topics such as the gut-brain connection.