DBT PLUS! Monthly Skills and Study Group
January 16, 2024 @ 4:00 pm

-

5:30 pm

PST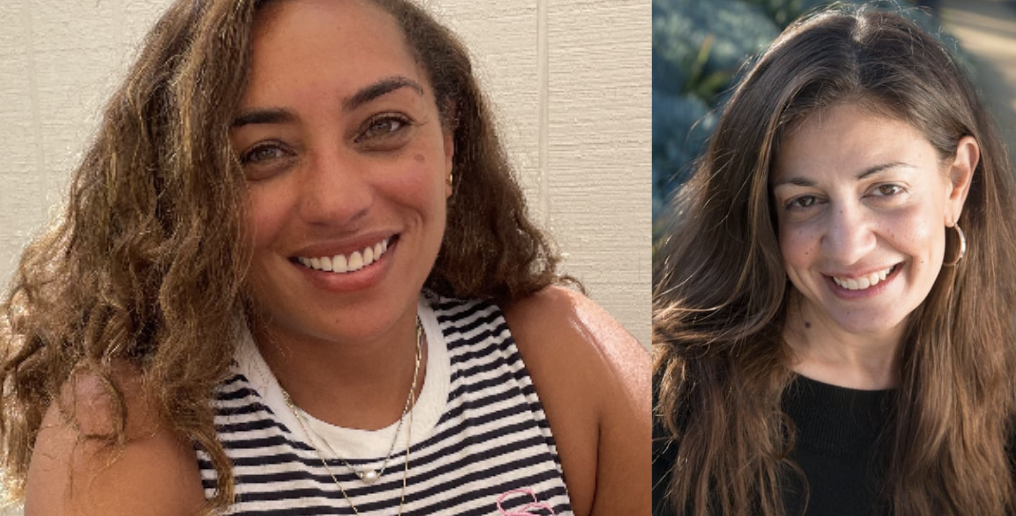 Experience a taste of DBT Skills training by learning key skills as a client would! This will further elevate and deepen your understanding and proficiency in DBT-informed nutrition counseling. This will be a mixture of didactic with opportunity for Q&A and Discussion.
This 90-minute live virtual group is open and free to all enrolled in DBT Plus! A Training for Eating Disorder Dietitians: Building Skills While Reducing Harm through a Social Justice Lens!
The theme for our January Study Group is Radical Acceptance. Because this skill is a cornerstone of DBT, we will spend the whole class on it. This skill is often misunderstood as approval, or as being against change.  Radical Acceptance is neither of those. The purpose of this skill is to help us reduce suffering and increase a sense of freedom through coming to terms with the facts of one's life.
Stefanie Boone (she/her) Bio:
Stefanie Boone, MS, RD, CEDRD-S (she/her) is a nutrition therapist for adults and adolescents of all genders. She has worked with clients in her Private Practice in Santa Monica individually and in groups for the past 20 years, using a combination of philosophies centering around Intuitive Eating, HAES, DBT, and RO-DBT to help clients heal their relationship with food, exercise, and body image. Stefanie also has an added specialization in treating eating disorders in those with co-occurring mood disorders and addictions. She has held positions as Lead Dietitian at several treatment centers for Eating Disorders, Dual Diagnosis, and Addictions.
Stefanie received her undergraduate education in dietetics and Masters of Science Degree in Nutrition from California State University, Northridge. She has spoken at numerous professional events, conferences, and panels on nutrition therapy for eating disorders in past years. Stefanie is one of the contributing authors of Real World Recovery: Intuitive Food Program Curriculum for the Treatment of Eating Disorders, and she has written articles for Today's Dietitian, The Behavioral Nutrition newsletter, and the Huffington Post. She lives in Santa Monica, CA, with her husband and 16-year-old son, and has a cat named Bagel.
Nicole Riddle Bio:
Dr. Nicole Riddle received her Psy.D. in clinical psychology from PGSP-Stanford Psy.D. Consortium in Palo Alto, California. She completed her postdoctoral fellowship in Behavioral Medicine at Harbor UCLA Medical Center.
During her fellowship, she provided individual therapy, inpatient, and outpatient medical consultation; conducted brief neuropsychological assessment in the inpatient medical setting; supervised doctoral candidate students; and co-facilitated a Cognitive Behavioral Therapy (CBT) course for the Los Angeles County Department of Mental Health clinicians.
Dr. Riddle trained in evidence-based therapies, including Dialectical Behavior Therapy (DBT), CBT, and Acceptance and Commitment Therapy (ACT), as applied to working with patients diagnosed with HIV/AIDS, post-partum depression, chronic pelvic pain, and eating disorders in both outpatient and inpatient medical settings.
Dr. Riddle received additional training in CBT, as well as individual and group DBT therapy, at the Palo Alto Veteran's Administration. She participated as a clinician on the Marin County Mental Health DBT clinical team, provided DBT-informed treatment as a pre-doctoral intern at Boston Medical Center's forensic inpatient psychiatric hospital, and participated as a clinician in the DBT for Binge Eating Disorder study at Stanford University Behavioral Medicine and Psychiatry Outpatient Clinic.
Dr. Riddle is trained as a National Education Alliance for Borderline Personality Disorder (NEA-BPD) Family Connections leader.
Dr. Riddle is bilingual in Spanish and English and is a current member of the American Psychological Association.
At Clearview, Dr. Riddle is the clinical director of the Women's Center. She coordinates care for the program, engages in ongoing training of the clinical team and program aides, facilitates DBT skills groups and provides individual therapy using DBT. Dr. Riddle also runs an ongoing DBT skills course for families of clients at Clearview Women's Center.