Eating Disorders in Iranian Culture
March 7, 2024 @ 10:00 am

-

11:00 am

PST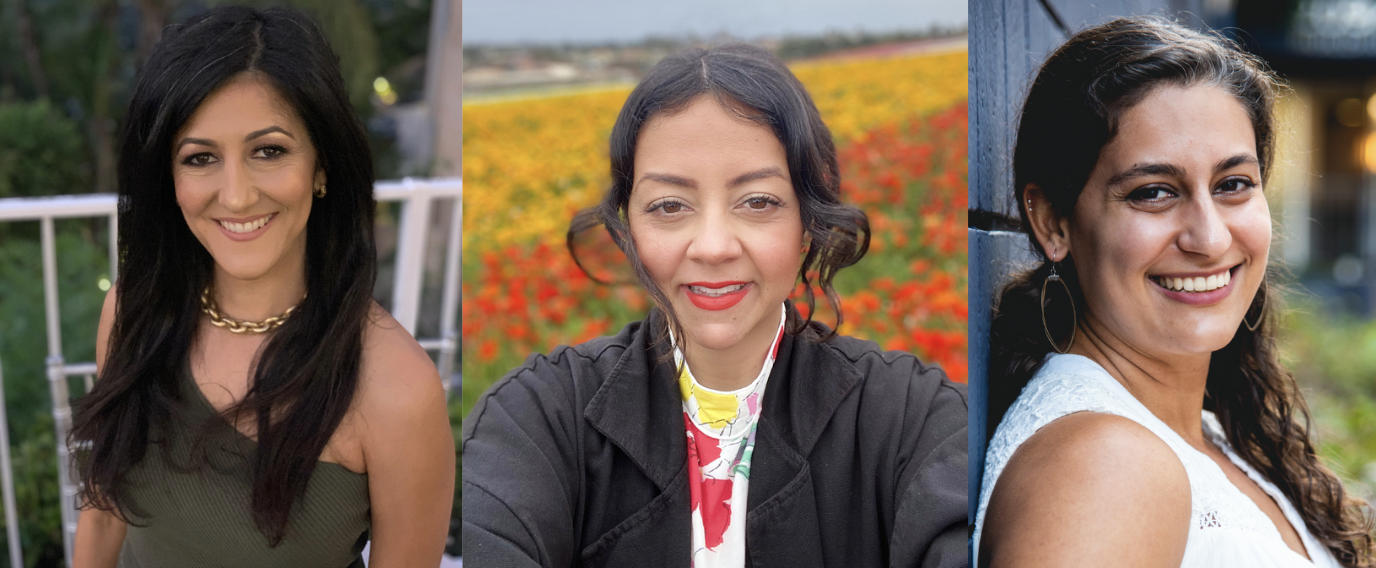 Aspects of Iranian culture (i.e. patriarchy, tribal/collectivist, stigma around mental health, materialism) are contributing factors to Iranians developing eating disorders/disorder eating. We'll go over these various factors and how to support Iranians in their recovery.
Learning Objectives:
Following this presentation, participants will be able to:
Understand what risk factors contribute to the development of eating disorders and disordered eating in the Iranian community.
Define two benefits of using a non-diet approach for treating Iranians in their recovery.
List 2-3 limitations to the Westernized approach to eating disorders recovery (i.e. Plate by Plate Approach)
Describe 2-3 approaches to support Iranians in their recovery.
Eve Lahijani, MS, RDN Bio:
Eve Lahijani is the owner of Vitamineve Inc. where she helps people from all over the world heal their relationship with food. She has a TEDx talk entitled Trust Your Hunger and Make Peace with Food. Eve specializes in helping people heal their relationship with food and ultimately with themselves. She is proud to help her clients learn to eat and live in alignment with their souls one bite at a time.
Prior to her private practice, Eve was the UCLA Campus Nutrition Health Educator, educating students and staff about nutrition, body image, mindfulness, and other wellness topics. Eve is a UCLA alumnus, has a master's in nutrition, and is a Registered Dietitian. In addition, Eve has a certification in Spiritual Psychology with an emphasis in Consciousness, Health, and Healing.
Finally, and perhaps most importantly, Eve has healed her own eating and body image issues, so she knows the struggle first-hand and is dedicated to facilitating the healing of others.
Hadis Schertzer, RDN (she/her) Bio:
Hadis G. Schertzer is a Registered Dietitian who honors biological and cultural diversity when treating those dealing with disordered eating and eating disorders. She supports individuals in their recovery journey via a path toward self-compassion while following a non-diet, weight-inclusive approach. Hadis uses Acceptance Commitment Therapy, Exposure Response Prevention, and other modalities when working with clients. She has been working as a nutrition professional for over 10 years and currently works as an Outpatient Dietitian in Private Practice and is the Manager of Inpatient Dietary Services at Reasons Eating Disorder Center in Los Angeles, CA.
Jasmine Hormati, MS, RD, CDN Bio:
Jasmine Hormati, MS, RD, CDN is a registered dietitian, Certified Intuitive Eating Counselor, and founder of mendinground nutrition & yoga LLC based in New York City. She specializes in disordered eating and eating disorder recovery and body image work for adults. Jasmine uses a non-diet, weight-inclusive, anti-oppressive, and intersectional approach to help her clients heal their relationship with food, their body, and reclaim their inherent worth.
Jasmine earned her Bachelor of Science degree in Conservation and Resource Studies from University of California, Berkeley, and her Master of Science in Nutrition and Public Health from Teachers College, Columbia University. In her free time, she enjoys hiking, baking, and playing board games.