The Ethics of a Collaborative Eating Disorder Treatment Team
March 5, 2021 @ 11:00 am

-

12:00 pm

PST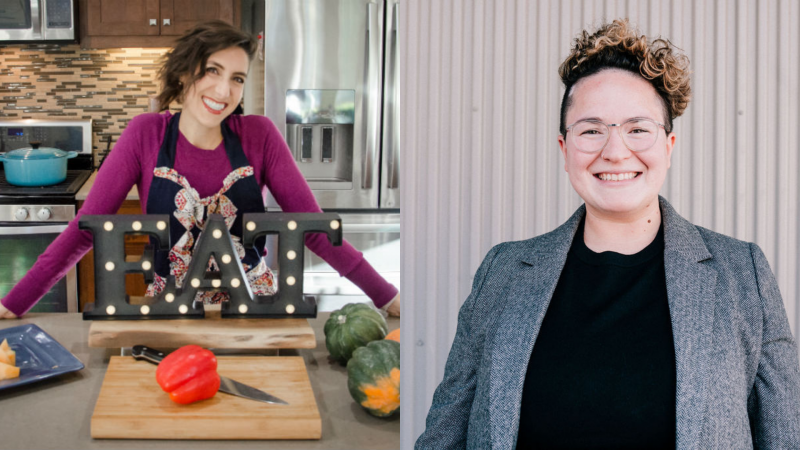 Eating disorders are complex illnesses causing changes to both the brain and the body. It is for this reason a specialized team of professionals is necessary for successful treatment outcomes. How effectively this team communicates can dramatically influence the quality of treatment provided by the team and the outcomes for individual clients. Unfortunately, there is no standard on how communication is performed between the treatment team, though a team approach is considered best practices by the Academy of Nutrition and Dietetics for treating eating disorders. Additionally, both dietitians and therapists lack education on collaboration through their respective programs and often a team approach is not taken for other diagnoses. Therefore, we have found this area lacking and hope to support individuals in learning the importance of effective team communication and options for how to approach this communication.
Learning Objectives:
Attendees will:
Provide an overview of the importance, ethics, and team members of collaboration
Identify how to assess your client's needs and make appropriate referrals
Learn the keys to communicating as a team
Evaluate client's resistance to a team approach and how to navigate these barriers
Explore the impact of a treatment team approach via case study
Neathery
Falchuk

Bio:

Neathery Thurmond Falchuk (she/they) is a queer, Latinx, relational therapist, licensed clinical social worker and supervisor, certified group psychotherapist, certified Body Trust® provider (in training), and certified meditation teacher. Neathery is the owner of Ample + Rooted, a group psychotherapy practice specializing in working with LGBTQ+ communities, eating disorders, body shame, relationship concerns, trauma, mindfulness, sex and sexuality, and substance use. 

Neathery is a past President of Central Texas Eating Disorder Specialists, past board member of Austin Group Psychotherapy Society, and past board member of the Association for Size Diversity and Health. 

Ample + Rooted, as an inclusive therapy practice, cultivates a safe and welcoming space of compassion and connection. The practice is rooted in Health at Every Size®, Body Trust®, fat-positive, sex-positive, LGBTQ+ affirming, harm reduction, trauma-responsive, culturally responsive, and anti-oppressive frameworks. 

For more information, please visit: www.ampleandrooted.com and follow @ampleandrooted on Instagram!
Gina Mateer Bio:
Gina Mateer, RD, LD, CEDRD-S, RYT200 is a certified intuitive eating counselor with a virtual private practice, Nom-Nomaste, LLC. She has 10 years of experience in the eating disorder field working at the PHP, IOP, and outpatient levels of care. She is the vice president of Central Texas Eating Disorder Specialists, a non-profit organization committed to helping educate providers in the local community and connect colleagues in the field of eating disorders. This year, Gina co-founded Texas Eating Disorder Dietitians with colleague Tina Laboy to offer virtual supervision groups and future trainings on treating eating disorders from intuitive eating and HAES® lens. After having her first child in 2019, she took her Austin-based practice fully virtual to allow for time to do the work she loves helping individuals heal their relationships with food and chase an active baby.  In addition to nutrition training, Gina has been trained in Dialectical Behavior Therapy and trauma-informed care which allows her to work with clients experiencing co-occurring conditions in an educated and compassionate way. She loves the human body and its ability to feel emotions and has completed her RYT 200 and 200 hr meditation training to further this passion and brings this body connectedness into her practice and work with both clients and clinicians.