Using a Clinical Lens to Understand and Treat PCOS & Eating Disorders
October 13, 2021 @ 10:00 am

-

11:00 am

PDT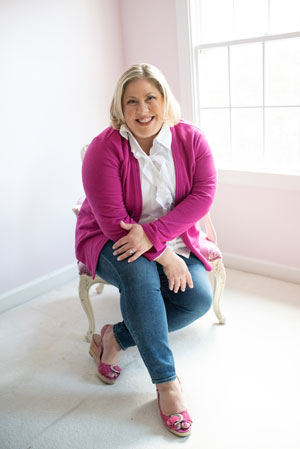 Research shows that eating disorders are prevalent among people with PCOS. Yet, common advice given to folks with PCOS is to lose weight, which can lead to or exacerbate eating disorder behaviors and create more shame and confusion to an already complex condition. This webinar explores the factors that contribute to eating disorders in the PCOS population, current treatment updates, and helpful strategies for practitioners to treat patients successfully using a weight-neutral approach.
Learning Objectives:
After attending this webinar, attendees will be able to:
Name two reasons why eating disorders are more common among people with PCOS
Describe two reasons why weight loss may be harder among people with PCOS
Name two benefits of a non-diet approach for treating PCOS
Angela Grassi, MS, RDN, LDN:
Angela Grassi is the founder of The PCOS Nutrition Center, where she provides evidence-based nutrition information and coaching to women with PCOS. Angela is the author of several books on PCOS, including PCOS: The Dietitian's Guide, The PCOS Workbook: Your Guide to Complete Physical and Emotional Health, and The PCOS Nutrition Center Cookbook. Recognized by Today's Dietitian as one of the Top 10 Incredible Dietitian's making a difference, Angela is the past recipient of The Outstanding Nutrition Entrepreneur Award, The Award in Excellence in Practice in Women's Health, and The Award for Excellence in Graduate Research from the Academy of Nutrition and Dietetics. In addition to PCOS, Angela has been treating individuals with eating disorders for over 20 years, having previously worked at the Renfrew Center. Having PCOS herself, Angela has been dedicated to advocacy, education, and research of the syndrome. For more information or to sign up for her monthly PCOS Nutrition Tips Newsletter, visit her website at www.PCOSnutrition.com.