Sumner Brooks, MPH, RDN, LD, CEDRD
Founder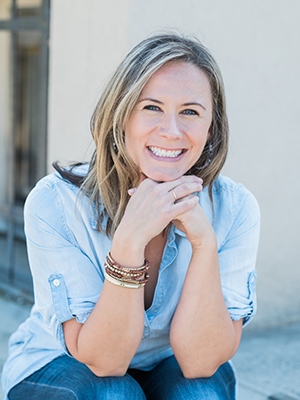 Licensed Dietitian – Oregon
Registered Dietitian Nutritionist CDR: 987508
Certified Eating Disorder Registered Dietitian (CEDRD)
Certified Intuitive Eating Counselor, 2013
Master in Public Health, UCLA 2008
Bachelor of Science in Food and Nutrition Science, SDSU 2006
Member: International Association of Eating Disorder Professionals, International Federation of Eating Disorder Dietitians (IFEDD), Columbia River Eating Disorder Network, Association for Size Diversity and Health (ASDAH)
Sumner Brooks is a registered dietitian and eating disorder specialist who has been working as an outpatient counselor with clients on all levels of the disordered eating spectrum for over 10 years.
As the founder of EDRD Pro, Sumner focuses on supporting and educating fellow dietitians and nutrition professionals to integrate weight-inclusive, Health at Every Size® -informed approaches into their practices. Sumner loves building relationships with people in and outside of the eating disorder field to create resources and facilitate trainings for helping professionals, mainly eating disorder dietitians. Special areas of interest include working with young people and adolescents as well as treatment for binge eating disorder (BED).
March 2020 – Pursuing Private Practice
April 5, 2019 – Phit for a Queen
March 2018 – Never Diet Again series Interview
Nov 2017 – Do No Harm Podcast ep 006: The Inefficacy of Diets
Nov 2017 – Nutrition Matters Podcast ep 88: Exploring Weight Neutrality
April 2017 – Love, Food Podcast: ep. My Eating Disorder is Back Again. Will I ever recover without messing up?
April 2017 – The Mindful Dietitian Podcast, ep. 5 
March 2017 – Food Psych Podcast: ep. 97: The Life Changing Magic of Intuitive Eating