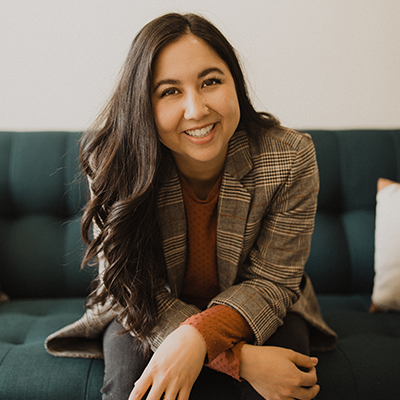 Kayla Jessop (she/her) RDN, CDN, CEDRD-S is a Certified Eating Disorder Registered Dietitian and an approved Supervisor. She also completed the intensive training in RO DBT. She owns a private practice in Salt Lake City, Layton, and Ogden, Utah. She offers individual nutrition therapy, RO DBT skills class for adults and adolescents, supervision, group support, public speaking and more.
She was introduced to RO DBT in New York City while she was the lead dietitian at BALANCE Eating Disorder Treatment Center. She co-facilitated one of NYC first RO DBT skills classes. Kayla quickly began integrating this new evidence based treatment into her individual sessions and noticed her clients move through the recovery journey at a faster pace. Kayla frequently presents on the topic of treating eating disorders using RO DBT to professionals, folks who are struggling, and treatment centers. Kayla is now ready to give back to dietitians by teaching them how to do the same in her new digital course coming out soon.
Kayla is an expert on Intuitive Eating, Health at Every Size, and improving people's relationship with food. She is an anti-diet registered dietitian who has specialized in helping individuals of all ages regain peace with food and body.
Outside of her passions for recovery, she loves to spend time outdoors with her family or relax on the couch with a good book or TV show. One of her favorite RO DBT skills to teach clients and clinicians alike is called 'The Art of Non-Productivity!' If the title of the skill makes you cringe inside, please join Stefanie and I on our journey of chilling out, relaxing, and being a little bit silly.