Amanda Bullat, RDN, LD
Ambassador Liaison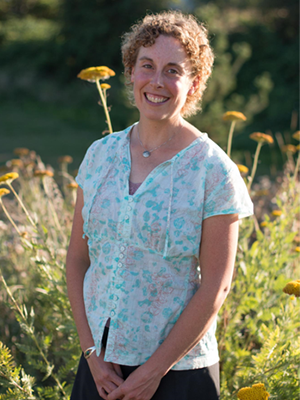 Licensed Dietitian, Oregon
Registered Dietitian Nutritionist since 2009, CDR 1015648
Certified Intuitive Eating Counselor, 2019
Licensed Be Body Positive Facilitator, 2019
Certificate in Plant-Based Nutrition, E-Cornell, 2018
Member of International Federation of Eating Disorder Dietitians (IFEDD), Association for Size Diversity and Health (ASDAH)
After receiving her Master's of Science in dietetics from Bastyr University, Amanda Bullat MS RDN CD LD has spent over a decade honing her nutrition counseling and teaching skills in various settings including Washington State Extension Service, Whole Foods Market, primary care clinics, 21 Acres Center for Sustainable Eating-Living-Growing, the Seattle Mountaineers, and Seattle Culinary Academy.
With a seriously driven purpose to help people dismantle diet culture myths and reclaim their lives from disordered eating and excessive exercise, Amanda launched her own private nutrition counseling practice, Alpine Nutrition, in 2015. She went on to become a Certified Intuitive Eating Counselor and Be Body Positive® facilitator in 2019.
When she's not helping clients reclaim their intuitive eating skills, you can find her teaching Be Body Positive® workshops and hosting Savor Food & Body retreats. Her latest passion involves getting women outdoors to reconnect with their embodiment through hiking and backpacking.
And just in case you'd like to know more about her outside life (literally)…Amanda grew up at the base of the Central Oregon Cascade Mountains in Bend, Oregon. She's a mountain girl thru and thru – hence the name of her private practice!
After spending over 10 years as a competitive distance runner (in the mountains of course), Amanda's pace as slowed just a bit – only so she can savor long hikes to gorgeous views and wake up to breathtaking sunrises from her tent!
Life's an adventure, get out and play!
Connect with Amanda on Social Media